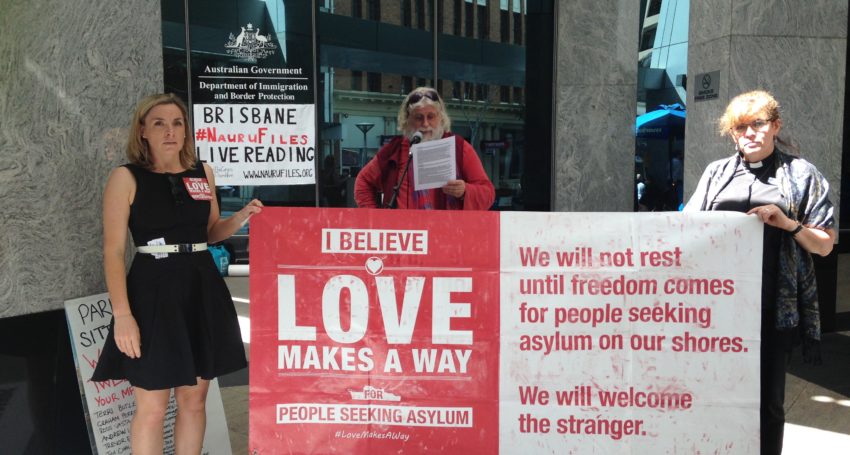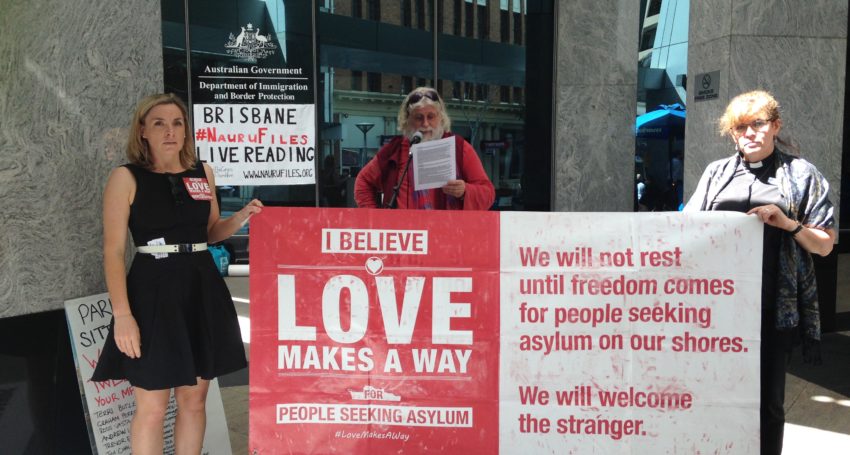 By Michelle McDonald, North Coast Anglican Editor.
I was raised by a psychologist mother who, looking back now, was years ahead of her time when it came to language use. I remember being in the car with her when I was roughly 13 years old in the late 1980s and her gently, but clearly, correcting me when I referred to someone being "disabled". She turned toward me from the driver seat and said, "person with a disability" (now, she would likely respond with, "person living with a disability"). She then asked me why her alternative framing was different and after thinking for a bit, I answered with, "The way you put it isn't a label. It's more respectful." I gathered by her smile and nod that my response was on the right track.
I am grateful to Mum for this lesson and have often reflected on this conversation, especially when needing to rethink my language use in advocacy contexts in my adult years.
Since 2015, I have been volunteering in the refugee rights space, variously writing media releases and speeches, painting banners and signage, running workshops and community forums, organising vigils and lobbying elected representatives. Each of these activities relies on well-considered messages to be effective.
Alongside many other local parents, I felt compelled to start volunteering in this way. I would tuck my son into bed at night and pray for the parents and children detained on Nauru, wondering how I would possibly cope if I were in their shoes. At times, my emotions would get the better of me in conversations with people, sometimes even with Christians, who held a different position on families being held in offshore detention, and I would call them out for their "racist" or "bigoted" views. This approach, unsurprisingly in hindsight, was completely ineffective – instead of creating space for dialogue, I would shut it down. It got to a point where I realised that I either had to rethink my choice of words or quit, as I was spending an average of 15 hours a week volunteering, but was largely wasting my time.
While I held the moral high-ground, supported by the Gospel message and Church teaching, I realised that it wasn't enough to be right – I needed to find a way to be both right and effective.
Providentially, in 2016 I came across the ASRC's Words That Work research, which was commissioned to resource advocacy communications in the national refugee rights space. The principles in this ground-breaking resource, which are centred around solutions, positive framing and shared values, completely shifted my approach. For example, when I heard people describe "asylum seekers" as "illegals", instead of giving my typical reply "They are not illegals", I began responding with the positively framed, "Seeking asylum is legal". In doing so, I helped create a new 'frame' (a way of thinking that shapes the way people see the world), instead of operating within the frame created by those elected representatives, shock jocks and news organisations who sought to use people seeking asylum as political footballs to score points.
As I became more familiar with best practice advocacy principles in 2016, I suddenly realised that I had been operating as an accidental double agent – simultaneously campaigning to get the kids who were being detained off Nauru, while inadvertently reinforcing the cunningly framed messages of political leaders who sought to keep them there.
The best practice principles I learned and adopted are used in advocacy communications across different sectors, both locally and internationally. Since August last year, I have been working alongside The Very Rev'd Dr Peter Catt and Peter Branjerdporn from the Anglican Church Southern Queensland to develop an alternative way to engage local Christians in climate and creation care communications.
In partnership with Christ Church Cathedral, we will be running a three-hour 'Reframing climate and creation care communications for Christians' online workshop for Australian Anglican clergy, communications professionals and key advocates on Wednesday 29 September. The workshop will introduce a key-principles-and-tips resource that we have developed to assist church leaders and advocates in the framing of their written and verbal communications.
As Christians, scripture is the bedrock of our faith, and so we know the power of words. You are invited to join us as we explore how we can better reframe our words in the climate and creation care space for the common good.
Top 10 tips for effective advocacy communications:
Appeal to shared values, such as peace, freedom, hope and safety.
Emphasise human agency.
Be solutions focused.
Use positive framing, communicating what we want to see rather than what we don't want to see.
Use tangible terms and jargon-free language.
Emphasise Christian mission and identity, including the interconnectedness of all life in our theology.
Be discerning about scripture choices.
Tailor messaging for a local context and for the given audience.
Be respectful at all times, listen to the other's point of view, ask open questions and seek to foster genuine dialogue.
Use narrative and personal anecdotes to illustrate your key points rather than lean on facts and figures.
The free online 'Reframing climate and creation care communications for Christians' workshop will be held on Wednesday 29 September between 12 noon and 3 pm. Register online by 5 pm Monday 27 September. The workshop is co-hosted by Resource Church St John's Cathedral, Brisbane and Christ Church Cathedral, Grafton. While the workshop will focus on climate and creation messaging, the principles explored have application across broad advocacy areas. To find out more, please email contact@doingjustice.org.au.
First published on the anglican focus news site on 14 May 2021 (text updated with September workshop information).