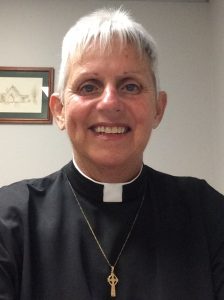 As Administrator of the Diocese of Grafton it gives me great pleasure to advise people across the Diocese that on May 31st at a meeting of the Bishop Appointment Board, its members overwhelmingly elected The Reverend Canon Dr. Murray Harvey to be the 12th Bishop of Grafton.
Our Metropolitan Archbishop Glenn Davies has confirmed with me Canon Murray's canonical fitness for this office.
As a result, this announcement was made in Christ Church Cathedral Grafton at its 9am service on Sunday June 17.
The Consecration and Installation of Canon Murray has been set for 29 September, 2018.  Please continue to pray for Murray and his family.
Below is the official announcement and video message from Canon Murray.
A Prayer for the next Bishop of Grafton
Almighty God, by your Son Jesus Christ you gave many excellent gifts to your apostles, and commanded them to feed your flock. Bless the person now called to be the next Bishop of Grafton. So fill them with your truth, and clothe them with holiness, that as they come to be the pastor of this diocese they may diligently preach your word, and rightly teach your people, to the glory of your name, and the benefit of your Church. We ask this through Jesus Christ our Lord, who lives and reigns with you and the Holy Spirit, one God, now and for ever. Amen.