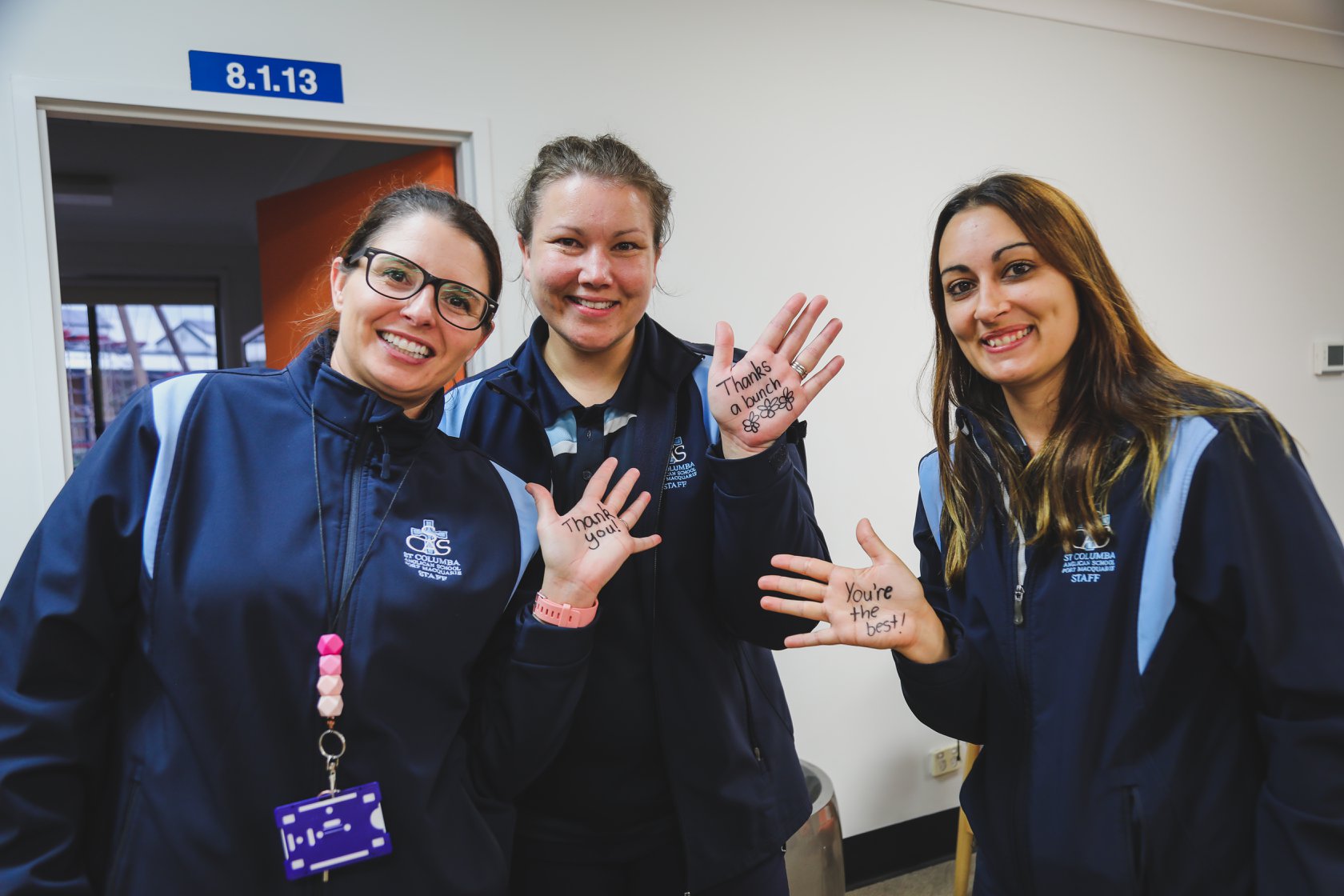 Back To "Normal" At St Columba Anglican School
Now that we have settled back in to face to face learning, things are starting to feel 'normal' again. SCAS Primary staff are especially thankful to the wonderful parents and caregivers who were so committed to the continuation of the teaching programs while students undertook online learning. "You were the driving force behind us and the reason we have slipped seamlessly back into classroom learning. Thank you." 💓
LAGS Celebrate 20 Years of National Simultaneous Storytime
National Simultaneous Storytime is back for its 20th year with more than 1 million participants across the world. This year, Lindisfarne Anglican Grammar School Principal Stuart Marquardt is joined by Fifi the chicken to read Lucinda Gifford's "Whitney and Britney Chicken Divas". Enjoy storytime with Principal Marquardt below.
____________________
Parish of Murwillumbah Successfully Receive Funding for Playground
Last year, the Parish of Murwillumbah, with the assistance of It Takes a Town, applied for a substantial government grant to build an indoor playground and cafe in the undercroft of All Saints Anglican in Murwillumbah. According to the Hon Ben Franklin, the application was very strong and won amongst a large field of contenders. The playground cafe has been named Mini Beans and will commence construction in July. The church and community are so excited for this new initiative. 
Thank you Malinda, Jack and Isabel for coming for the photo!
____________________
High Performance Pays Off For Bishop Druitt College Student Felix
It is hard to believe that Felix Hughes Chivers is only in Year 9 at Bishop Druitt College when you hear him playing his viola. His incredible talent has seen him recently selected in the Australian Chamber Orchestra (ACO) Academy for 2020.
This year it will be an interactive online experience from Monday 6 – Thursday 9 July. Participants just like Felix will be online from 10am-1pm each day where they will participate in technique tutorials, private lessons, Q&A and discussion sessions as well as sectionals.
"I'm incredibly excited to be accepted into such a high-level ensemble program with the Australian Chamber Orchestra (ACO). ACO are such an inspiring professional ensemble with incredible chamber skills. I'm looking forward to playing with some amazing musicians and playing some really fun and awesome music," said Felix Hughes Chivers.
The week will culminate in a virtual performance which will be shared online for public performance. There will also be a second program in Sydney from Friday 11th to Sunday 13 December which will be face to face.
The Head of Performing Arts at BDC, Rebecca Day said, "The ACO usually only take 4-5 violists nationally, so having Felix selected is a huge honour. He has worked so hard and is such a talented violist and we are all very proud of his achievement".
To watch Felix play click below.
____________________
Parish of Kyogle Op Shop Reopens
 The parish Op Shop is an important part of the Kyogle Parish. "It was wonderful to be able to open for the community again. We are taking care to obey the current regulations… and having a spot of fun too."
____________________
Emmanuel Anglican College Returns To Campus
Kindergarten students are super excited to be back at EAC! Amber the therapy dog is loving being back at school too.
____________________
Gathering at Woodenbong
It was lovely to gather together for worship at St Margaret's Woodenbong in May, despite being limited to 10 people and not able to enter the building!
____________________
"Clean Fun" at Lindisfarne Anglican Grammar School 
A bit of "clean" fun from our Year 5 and 6 students as they dance along to Justine Clarke's 'Everything's Contagious' (as seen on ABC Kids).
____________________