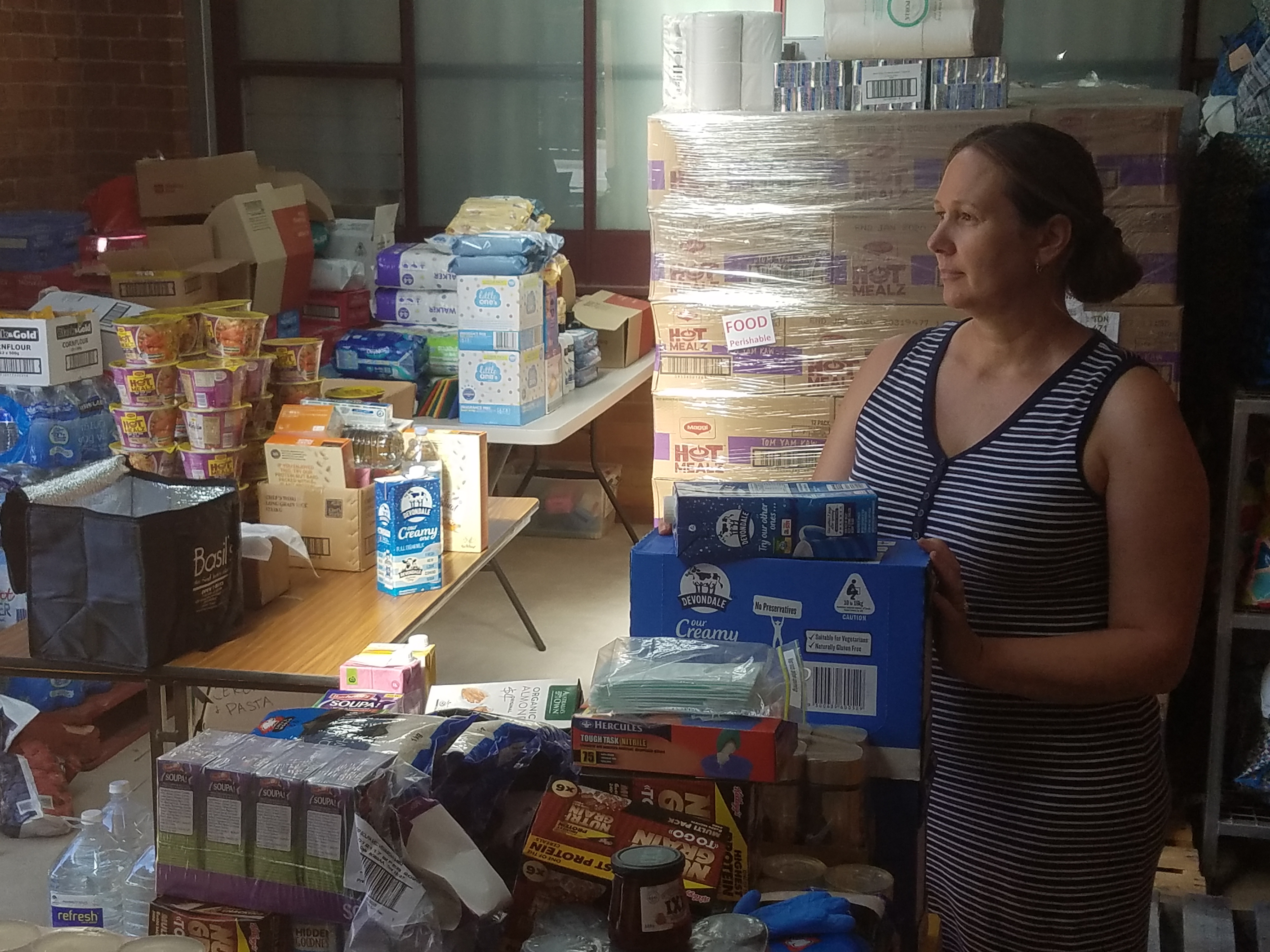 The entire state of New South Wales is in crisis mode, along with the rest of Australia and much of the world. This situation, which leaves no one untouched or unaffected, can bring out the best and the worst in us it seems. A few weeks ago, we were confronted by unruly scenes in supermarket aisles as people fought over toilet paper. Now, as we are getting used to the new normal of social distancing and isolating ourselves in our homes, we are told that "we are all in this together" – we must go through this phase of lock-down in our community, giving up some basic freedoms, for the greater good. We all chip in in the hope of alleviating greater suffering, and that is a good thing.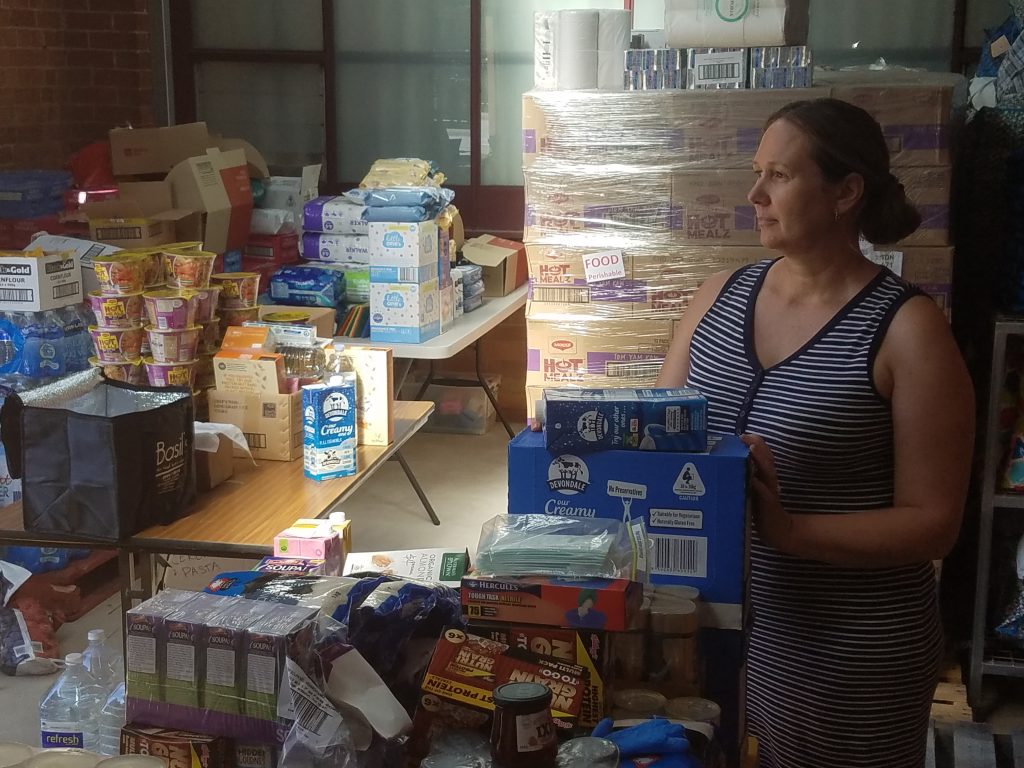 The greater good is a familiar theme for Anglicare North Coast. Every day we see people who are in crisis, and we respond by living out our motto: Hope in Action! In these times, many businesses, community services, clubs and even church gatherings are forced to close due to social distancing guidelines. The impact of these changes on many families and people living on the margins of society means that Anglicare North Coast is as busy as ever. The government departments who provide funding for the work we do have declared that we are an 'essential service' which means that we are asked to stay open for business and continue to serve our community.
We have made some changes to keep our staff, volunteers, and the people who come to us for help, as safe as possible while we continue to serve their needs. In most cases, we no longer have people coming into our offices to get the help they need, although many of our staff continue to work from their office desk unless they need to self-isolate or work from home to look after their children. We provide regular welfare checks on our more vulnerable tenants and people living with mental illness who normally see our friendly staff on a very regular basis. Our service delivery has moved to online and digital methods of connecting, and we use conference calls, video chat, messaging services like whatsapp, and the telephone to keep in touch with our tenants and service users.
One area where we have had a re-think of our usual method of helping people, is in the area of food security. Throughout the year, people come to us for food hampers and supermarket vouchers when they cannot make it to the next payday. This is a vital service that keeps children and families fed in times of critical need. However, with many supermarket shelves looking rather bare of certain basic food items, a voucher is not always the most helpful thing to give people. It raised the question: how do we feed people in an emergency if the supermarkets shelves are bare?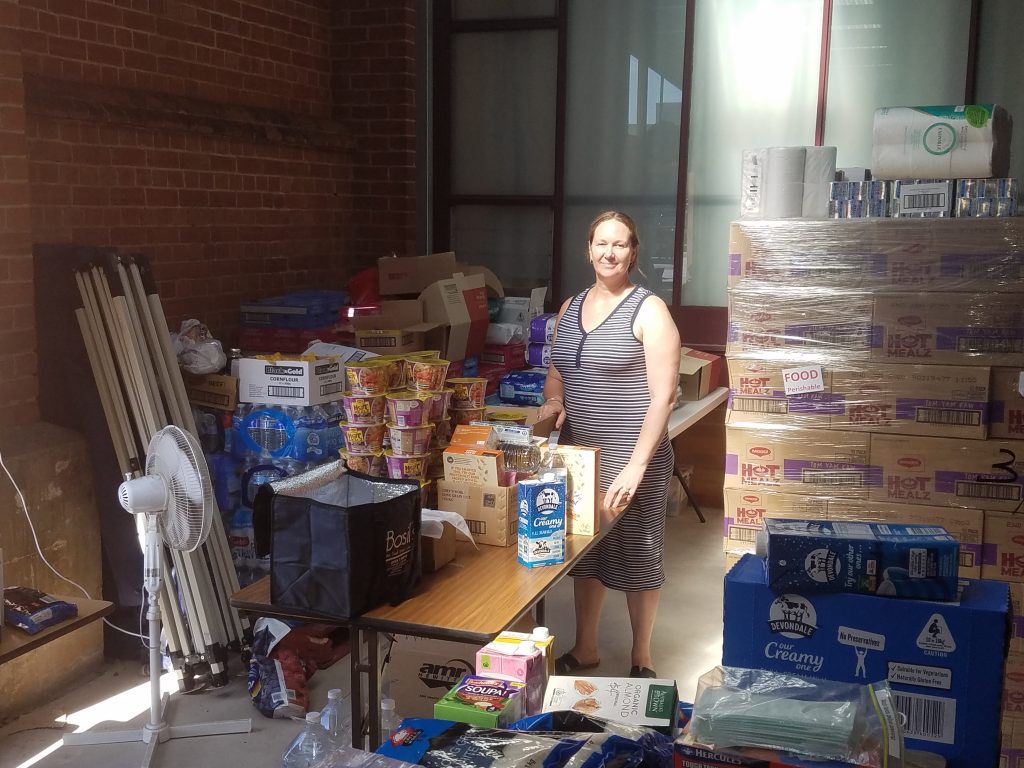 Our friends at the Grafton Cathedral, and especially the Reverend Greg Jenks and his team, had the same thought. Together, we made a quick plan to open the Cathedral Pantry, bringing pallets of food from an organisations called FoodBank directly to Grafton, enabling us to offer parcels of basic grocery items to anyone in need.
The Cathedral Pantry opened on Monday 30th March, operating three days a week at this stage, on Mondays, Tuesdays and Thursdays from 10am.  Home delivery of food parcels can also be arranged by contacting the Cathedral. Thanks to the team at the Grafton Cathedral: We are all in this together!
Find out more: Cathedral Pantry