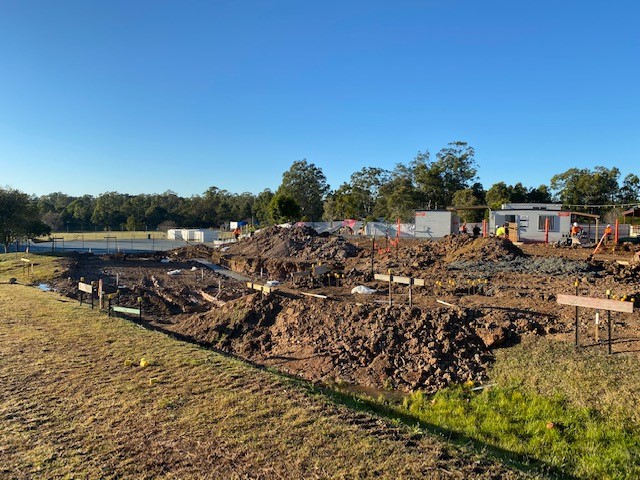 The Performance Centre at Clarence Valley Anglican School has continued to be busy with earthworks and footings in progress.
The second site meeting was held on-site on August 20 with the Queensland-based architect participating via "Zoom".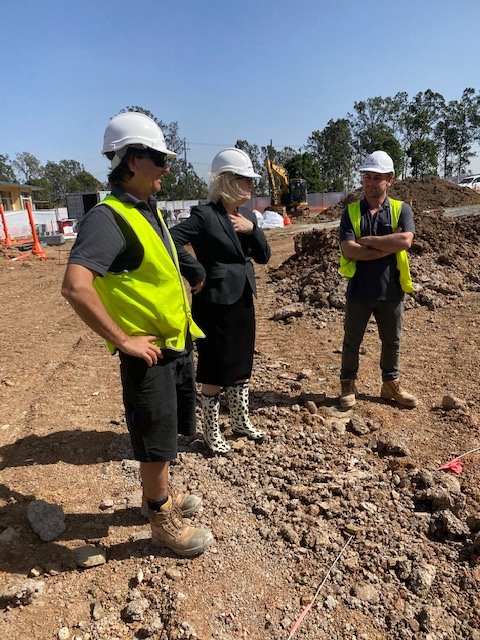 The Principal was very excited to see a hole in the ground and inspected progress first-hand after the site meeting, "Maybe it was just an excuse to show-off her leopard-skin pattern boots!"
Fine weather although windy in the last few days has assisted the building program.
CVAS Business Manager, Ian Morris, has been snapping some photos of the building progress showing the concrete being poured for the footings.