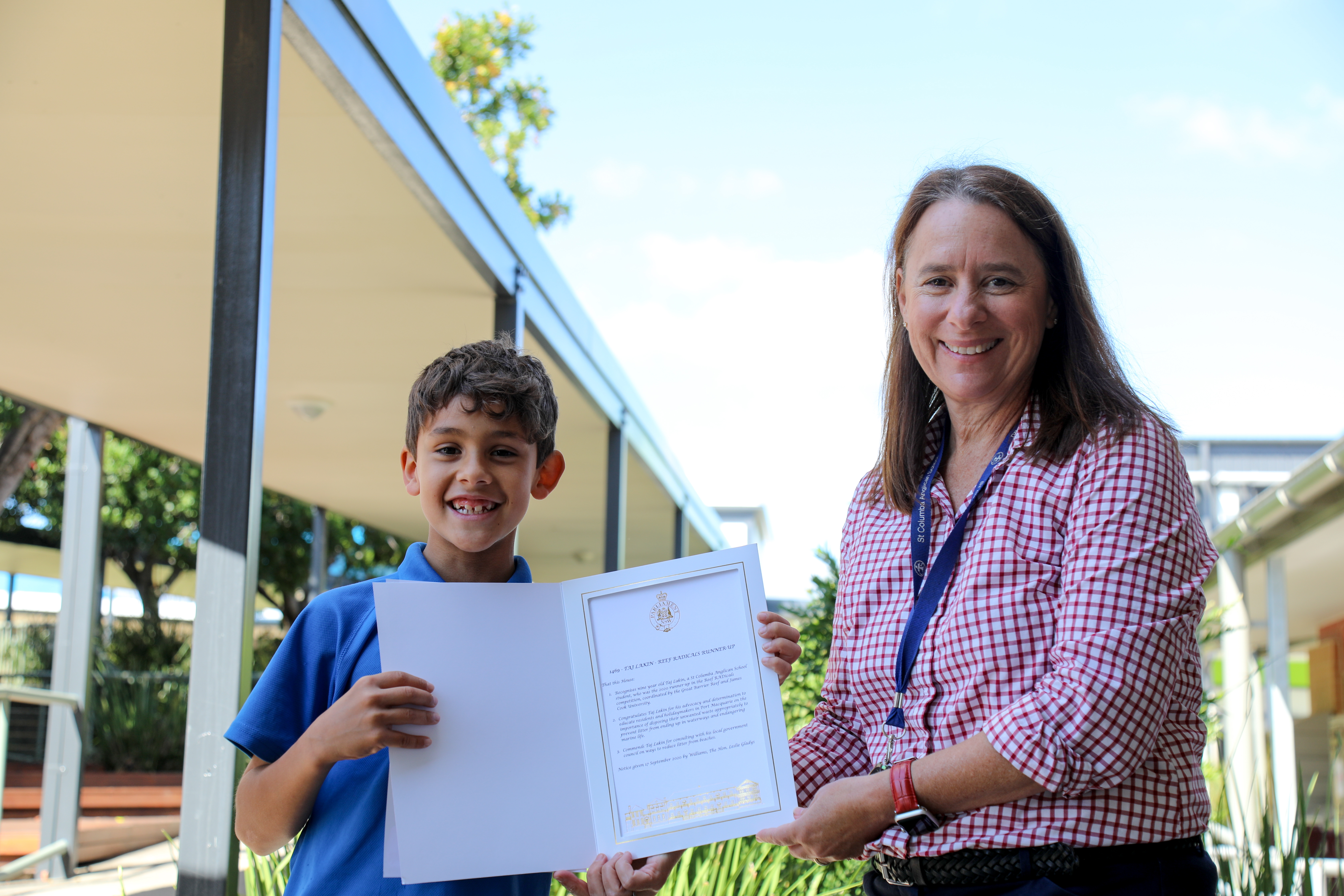 Nine-year-old Taj Cruz Lakin takes the responsibility of stewardship of God's creations seriously. The Year 3 St Columba Anglican School student loves his local coastal environment and is passionate about keeping the beaches of Port Macquarie clean. Fuelled by his passion for marine conservation, Taj recently entered a video in the Reef RADicals competition run by Citizens of the Great Barrier Reef and James Cook University.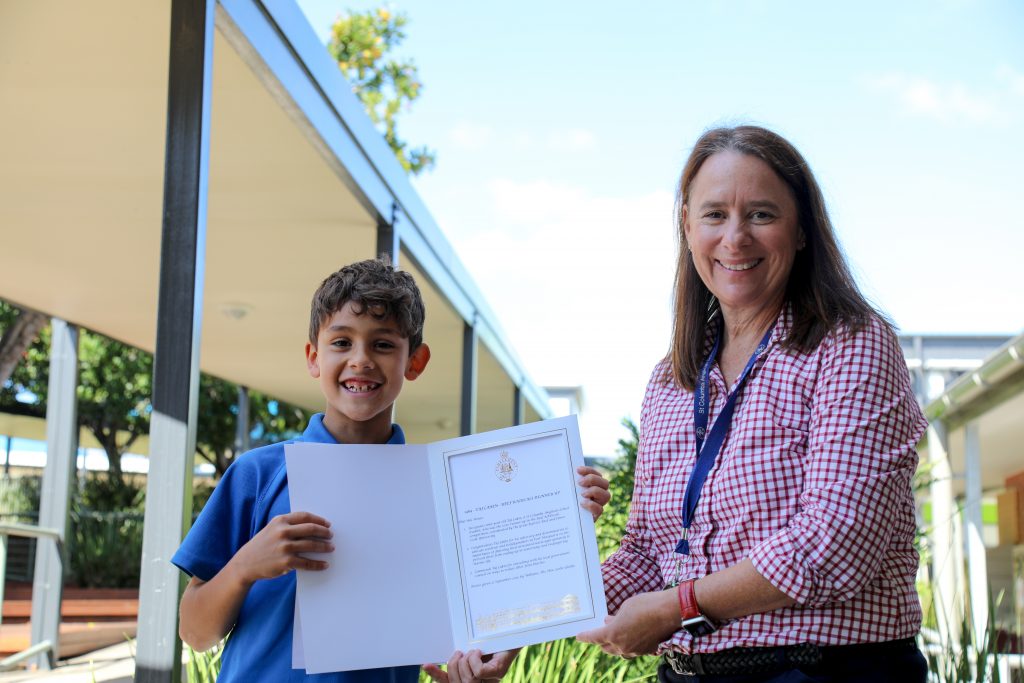 His proposed campaign titled 'One Step at a Time' which would involve creating artworks with environmental messages on beach steps in Port Macquarie saw him place runner up in the nationwide competition. The prize for Taj's efforts was a virtual reef dive experience where he and his year group were able to explore the Great Barrier Reef virtually and ask the diver questions live while they were underwater.
The success of Taj's campaign was acknowledged by Member for Port Macquarie, Mrs Leslie Williams. Mrs William congratulated Taj during a speech in Parliament House, saying he was a fantastic role model and advocate for his community.
While the competition may have wrapped up, Taj's motivation has not. Taj hopes that he can take his campaign further and is determined to get the attention of his local council in order to educate residents and visitors about keeping our local beaches clean. Taj's goal is to receive a grant and the support of Council to paint the beach steps. His vision is to have Indigenous artists, schools and local artists to collaborate on the project in order to empower the entire community.
Taj sees the beauty in God's creation every day, especially when he heads to the beach to bodyboard. He understands that it is our responsibility to work within creation and to hand it back to God unspoilt. "The earth is the Lord's, and everything in it, the world, and all who live in it" Psalm 24:1