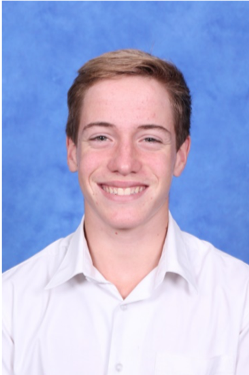 Emmanuel Anglican College student Hamish Walker of Year 11 has been selected in the Australian Biology Olympiad Team for 2020.  This is a remarkable and highly distinguished academic achievement and recognises him as one of the outstanding young biological science minds in Australia.  He will now represent Australia at the International Science Olympiad later in the year.
The Australian Science Olympiads are a national enrichment program for secondary science students.  The Australian Science Olympiads provide rewarding opportunities for students to extend themselves way beyond school science through challenging exams, stimulating extensions and enrichment programs and international competitions.
Hamish has spent a year undertaking exams and intensive training in preparation for the Olympiads.  He has outperformed over 5,000 other students from 295 schools in the qualifying exams, and made the shortlist of 103 students invited to participate in a demanding enrichment program ahead of final selection.  Only 17 students have earned a place in one of four teams representing biology, chemistry, physics and earth science as part of the 2020 Australia Science Olympiad team.  This is an incredible achievement and one that recognises Hamish and his peers as some of the brightest young scientists in the world.  Congratulations to Hamish for this absolutely outstanding achievement.