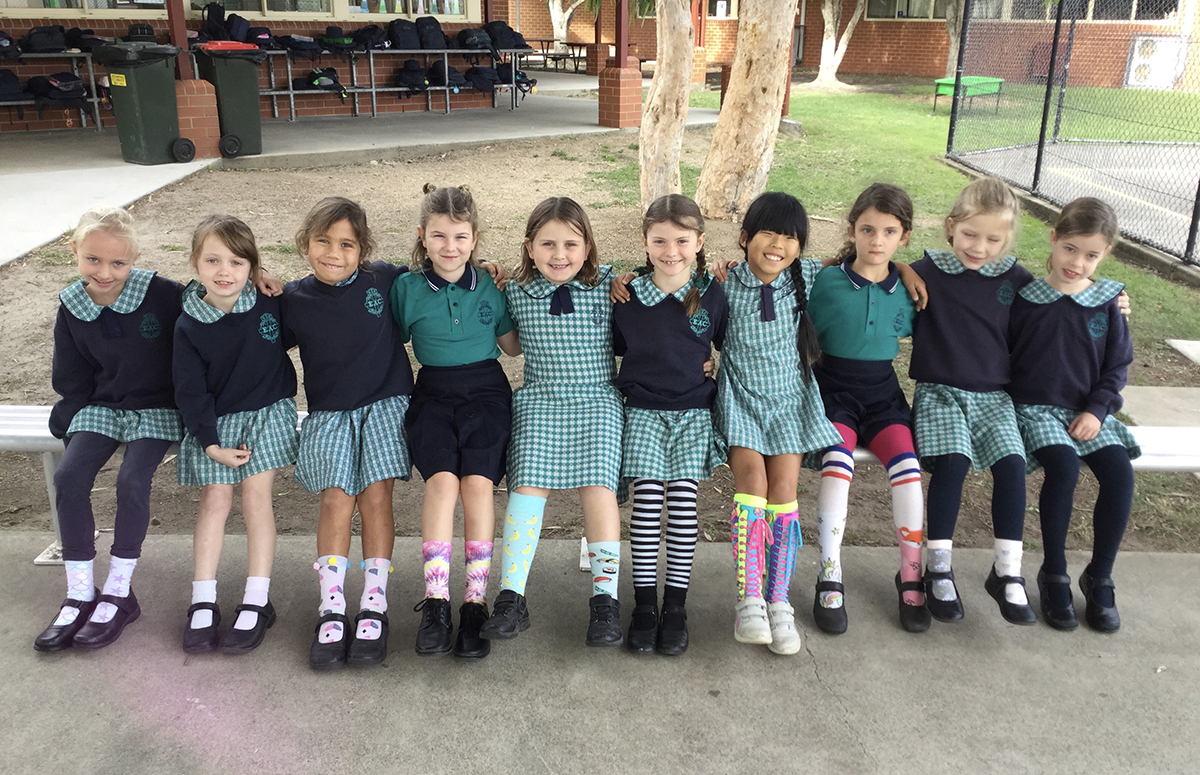 What do crazy socks get you? A lot of food for needy people.
Emmanuel Anglican College held a Crazy Sock Day recently to support those families in our region struggling due to the impact of Coronavirus. Generosity and community spirit was high as students embraced the opportunity to wear a pair of colourful socks and donate to charity.
Students were asked to bring along a non-perishable grocery item to help restock the food pantry at St Andrew's Anglican Parish, Lismore.
Over 20 boxes of food items were packed by the EAC Student Representative Council members and presented to the Anglican Parish of Lismore Rector Christian Ford and the Church Wardens on Tuesday 9 June.
Thanks to the students of EAC for your generosity and community spirit. We are so impressed!