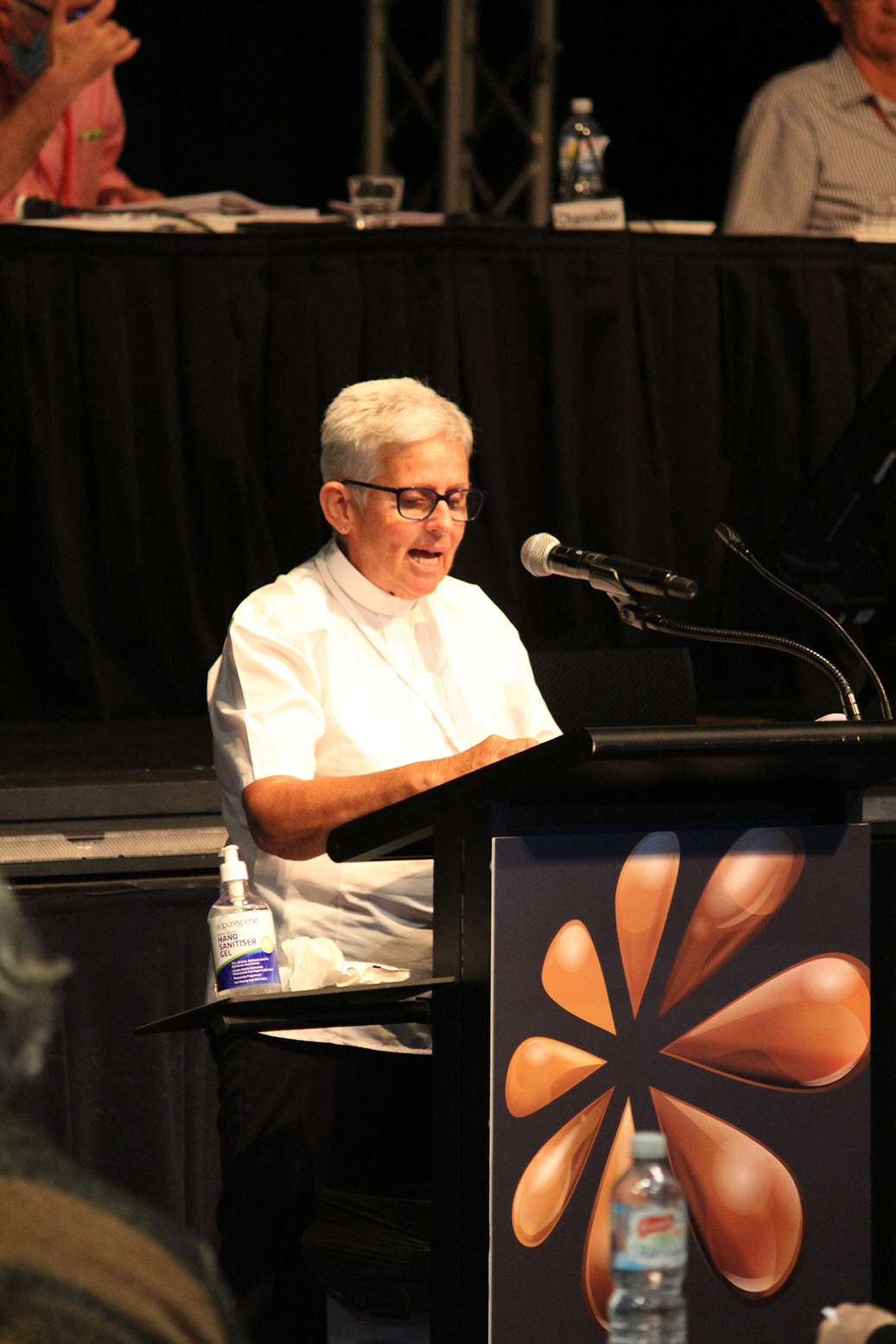 By The Venerable Tiffany Sparks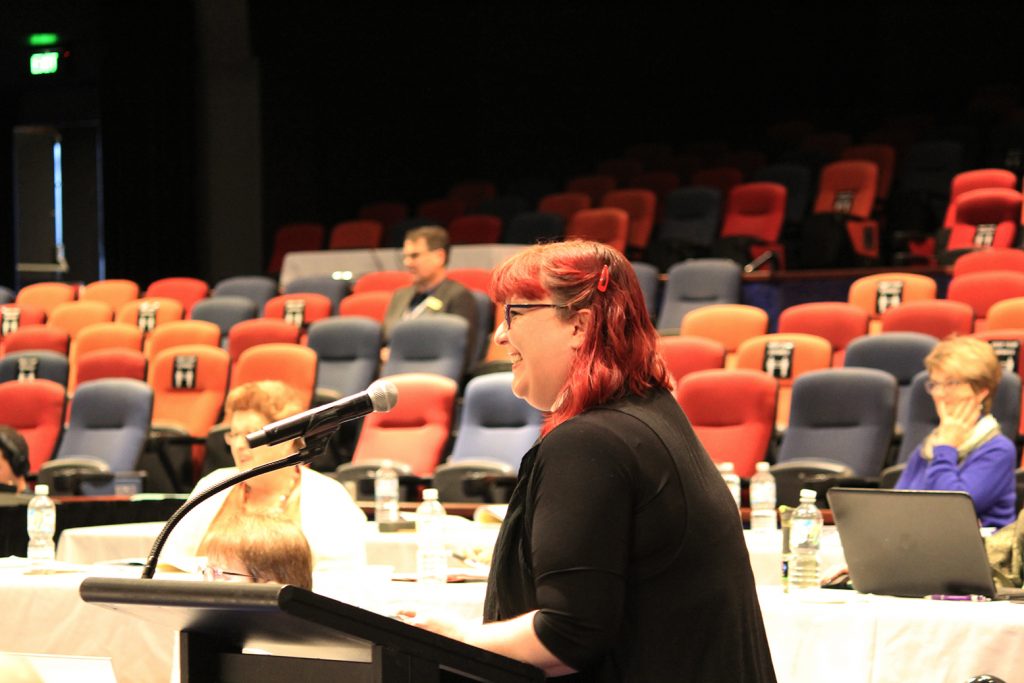 On Sunday 27 September, the Synod of the Diocese of Grafton voted to restructure the Diocese. One of the significant aspects of the restructure was to group parishes into teams and networks in order to free up clergy and laity to encourage and inspire each other for creative ministry for the future of the Diocese.
Model One is grouping together parishes into one parish and calling it a 'Ministry Area'. This model is all about team ministry made up of Community Ministers, LLM's and a Ministry Leader and is open to Pioneer Ministry. This approach is supposed to centralise administration, finances and costs and to liberate the clergy and laity to engage in other ministry areas. These Ministry Areas will consider what their mutual vision is in their newly formed parishes and where new mission and ministry might grow.
In May, Byron Bay, Bangalow and Mullumbimby voted to go ahead and form a new ministry area called 'The Anglican Parish of Byron' that is active across all major centres. At this stage, it is made up of a Community Minister whose role description is deliberately blended with Pioneer Ministry with the desire to free them up from administration to find where God is working across that specific region. We are delighted to announce that we have a new ministry leader who will be commencing in January 2021. Have a look at the video the Byron Ministry Area created for the Synod.
Model Two we have called a 'Network' where parishes are working together collaboratively, sharing ideas and supporting each other. It is important to note that Parish Networks is in no means a merger of the parishes. They will not pool resources unless the Networks agree to a joint project, for example, a joint Pioneer Minister or Youth Minister. There has been quite a bit of confusion and concern around this. Networks are for parishes to work together as friends in a joint mission of building the Church of God.
The Coffs Coast Network has already started thinking about how they might network together including the joys and the prospective pitfalls they will need to navigate. Please follow the link to see what the Coffs Coast Network are reflecting about in their Synod presentation.
Key Principles of The Diocesan Restructure
By Archdeacon Gail Hagon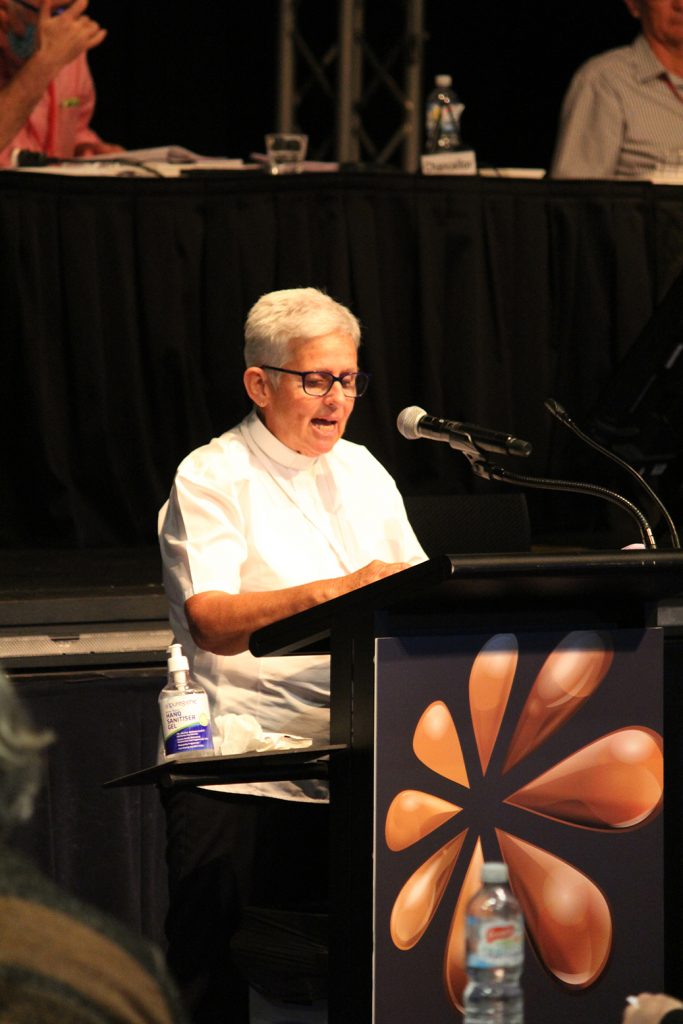 My role is to share with you the "Key Principles" on page 16 of the proposed restructure document, "Daring to live into God's future for us." To begin, I'd like to share with you some responses to the question: "What is a Key Principle?"
A Year 6 student from CVAS; said: "Key principles are things that give shape to your goals."
A 15-year-old from EAC and said: "Key principles are the values you believe in. They help to determine your decisions and guide you as to where you want to go."
My mentor, who always taught me to go to the dictionary for definitions of words, wouldn't be impressed to know that I skipped that instruction and went straight to the Bishop for a definition. And the Bishop said, "A key principle really relates to the values that underlies something. Not so much what was done but what we're trying to honour and live out in doing it."
Each of these responses captures something of the meaning of what a key principle is. Having said that it also appears that key principles are the values that guide in the shaping of policies and objectives.
I believe that the key principles listed here are:
Grounded in scripture;
Respect the Five Marks of Mission;
Honours the work that we as a Diocese have committed to in the Mission and Ministry Overview; (outlined on page 3)
And are consistent with Key Principles behind the restructuring process used across the National and International Church, and as such draw us into a much bigger picture.
So here is an outline of the Key Principles that have given shape to the proposed restructure:
1. Co-operation and Collaboration.
For a number of years now there has been much talk about team ministry and collaboration across the diocese, so much so that some of us are ¬so over it! And yet it remains on our agenda. Why? Because it is important to us.
The traditional model of one priest in a parish exercising the majority of ministry and of course having all the gifts that are needed to do so, is no longer a sustainable model of ministry, nor is it in my opinion a scriptural one. E.g. The Gospel(s) give us examples of Jesus gathering a team, nurturing them and equipping them so that together they could be co-workers in God's mission in the world. Then there are the images that St. Paul uses: of one body with many parts; and of one Spirit with many gifts which affirm the call and giftedness of us all. But whilst this concept may have always been the theory of the church, it has not always been its practise. So by recognising this as a key principle, we are affirming the calling and the giftedness of the whole people of God to be involved in mission and ministry.
2. Good Stewards and Good Governance.
There is a growing number of parishes across the diocese that are struggling to meet their financial, administrative and governance requirements; not to mention the quorums needed for meetings or the maintenance required to upkeep buildings. The work needed to maintain what is – is falling on fewer and fewer folk, and many of these faithful folk are becoming tired, stressed and overwhelmed by what is needed. Failure to respond to this situation would be remiss of us as a Christian Community.
This Key Principle is a response to that need, as it offers parishes ways to streamline and simplify matters by "networking" across regions and old parish boundaries, sharing human and financial resources, freeing people up to be where God wants them to be, rather than to be where the church needs them to be. It also recognises that some of our church buildings are in fact draining parish leaders from exploring new models of mission and ministry that are necessary if we are to remain a vibrant presence in the community.
3. Being relevant in our Time and Place (Don't speak it)
The third key principle is inviting us to be visionaries, dreamers and explorers, as together with God, we discern how we are being called to be Church in 2020 and beyond. It's about recognising that we, as Church, are in a missionary context and as such need to re-image how we interpret our story and experience of God in a changing world. In their journey of exploration, both in the National and International Church, there is a growing awareness that there are many ways in which we can be church. For some this is a scary journey, for others it's exhilarating. Whichever way you look at it, it's really part of what daring to live into God's future for us is about.
4. Mixed Team Approach
This key principle acknowledges that one size (or one way) of exercising mission and ministry doesn't fit all contexts or situations. It places before us a guideline that says, as we explore a new future we will need to create and provide opportunities in which we can use a greater mix of expertise that is available to us through a mixed team approach.
5. Principle Five is about valuing the reality that we are called to be God's people in the world, finding God there and celebrating God's presence with others beyond the church's wall. Connecting with the community was the way of Jesus, and in proposed restructure we are saying that this is something that we too will need to be more attentive to as we discern where and how God is calling us to be in the future.
6. Principle Six Anglican Presence.
Following the current downturn in many parishes trajectories, it is clear that we will need to undertake some form of restructure so as to ensure that there is a vibrant Anglican presence in years to come. Sadly, the implication of COVID-19 has highlighted this reality for me.
7. Principle Seven. Affirms Faithful and Effective Leadership
Some of us in Synod today will remember The Strategic Planning of yesteryear in which we named two over-riding goals, that of: Developing and resourcing innovative models of mission and ministry (2) Growing and resourcing our leadership capabilities. These two goals were incorporated into our 1st MMO and again were endorsed by our Synod in 2018 when the MMO was reviewed. By bringing into this document as a key principle we are recognising the need for strong, effective leadership as we minister in this present time and beyond.
In commending these Key Principles to you, I would like to end with a quote from the former Archbishop of Canterbury, Rowan Williams:
"The church of the future will not be the same in every detail as the church of the past. We have to explore new ways of ministry, new ways of worship, new methods of evangelism. The tree as it grows will change its shape and appearance, but the growth depends upon the roots standing firm in the fundamentals of our faith.