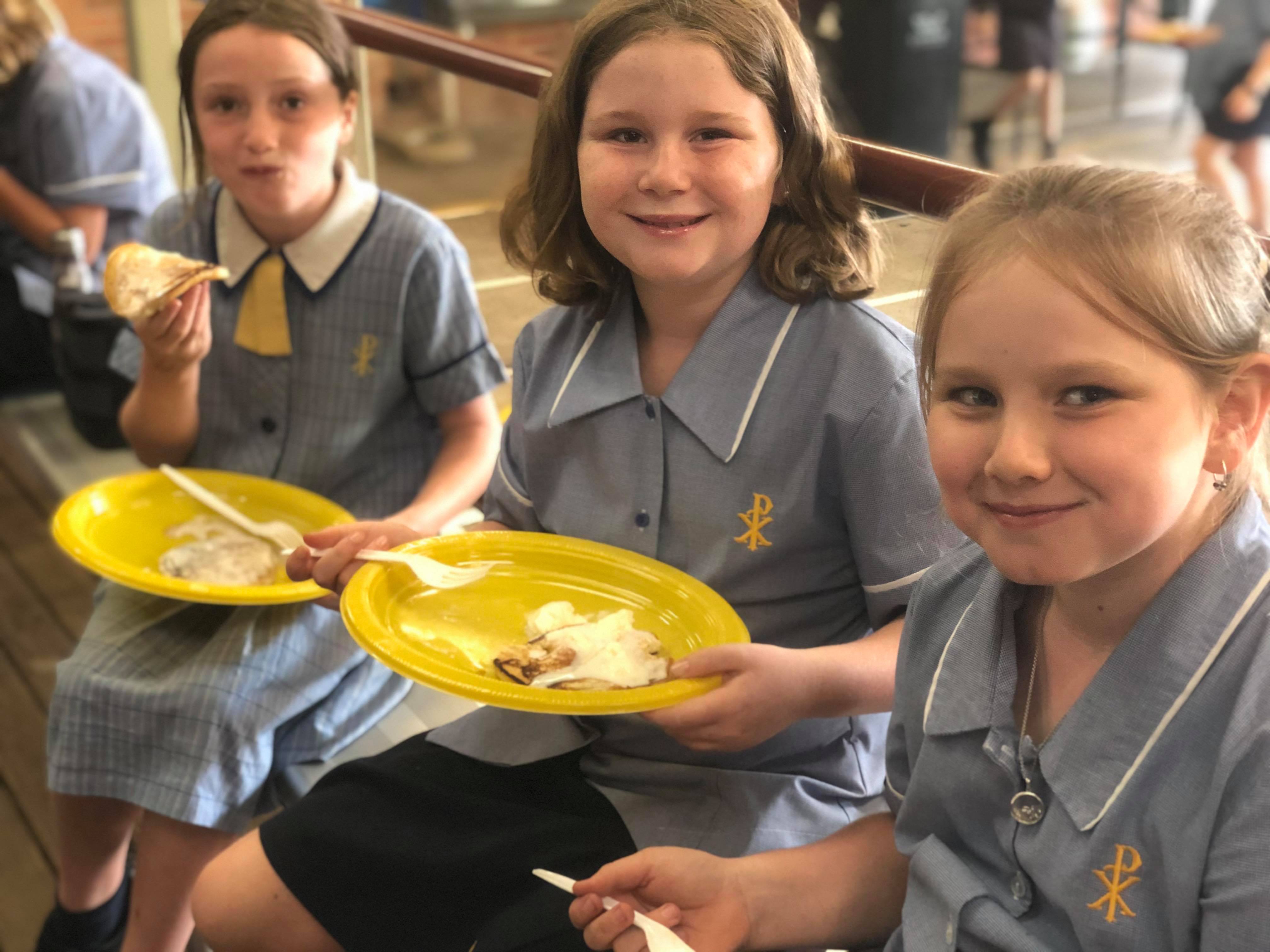 Well over 600 pancakes were consumed across both campuses of CVAS on Pancake Day! Pancake Day is known by a few different names. Shrove Tuesday, Carnival and Mardi Gras are the most common. It is the day before Ash Wednesday which marks the first day of the season of Lent and is recognised in many Christian churches.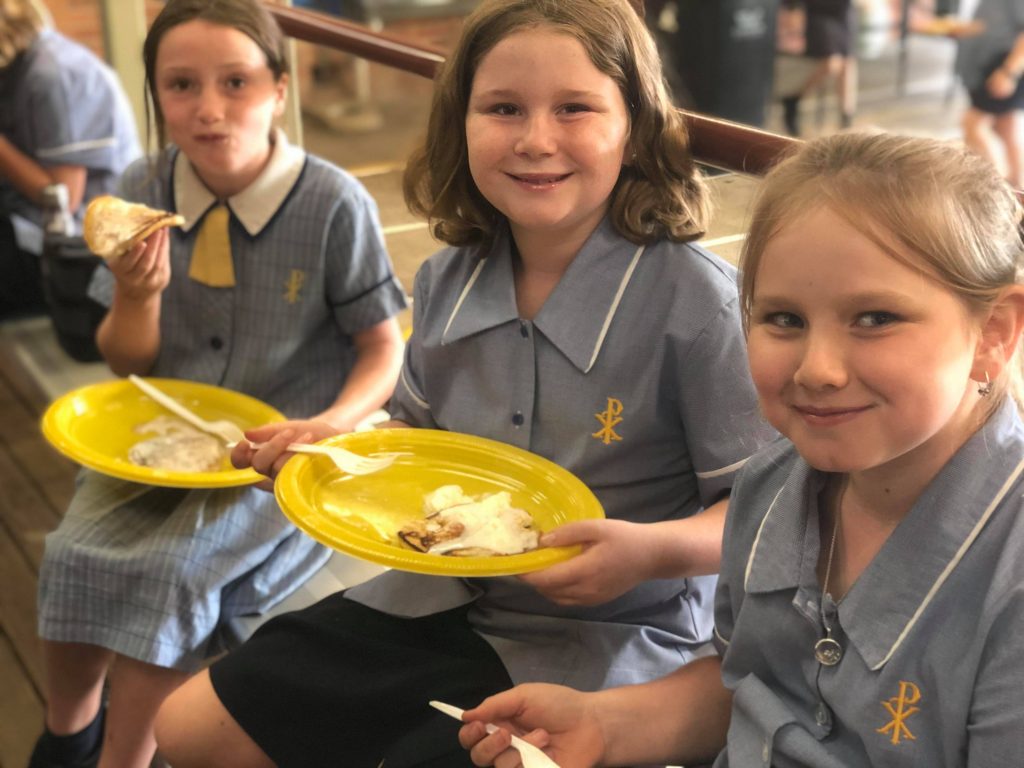 During our last chapel service, staff and students heard a legend of how the name Pancake Day and especially pancake races came about. Wanting to use up all the rich ingredients in the pantry cupboard e.g., eggs, flour, milk and butter before the fasting season of Lent people would make pancakes. Pancake races, so legend also tells, came about early in the fifteenth century as the result of a housewife's absentmindedness. Just when she was frying her cakes the church bell started to ring, calling the people to the service. She dashed out of the house and ran to church, forgetting that she was still clutching her frypan. In fact, she continued to toss the cakes on the way.
The most famous of all pancake races is the one run at Olney in the English county of Buckinghamshire. It is supposed to date back to as early as 1450. It took place just before noon covering a distance of 364 metres. The race was open to all housewives over the age of 18. They had to adhere to strict rules, including how they were to wear an apron. Contestants were also required to have lived in the area for a minimum of six months.
During the race, each housewife had to carry the still sizzling pancake in its pan and to toss it three times on the way: at the start of the 'sprint', at an optional point on the route; and at the finish. The winner became the pancake champion for the year. She was awarded a Bible from the Vicar and a received a kiss from the bellringer, who could keep all the cakes cooked by the 'racers'!
It is no wonder then, that Shrove Tuesday also became popularly known as Pancake Tuesday.
Perhaps pancake races can be incorporated into next year's Pancake Day festivities.
Students and parent volunteers cooked our pancakes for us and, as well our filling our bellies with the delicious festive fare, we were able to raise some funds to go to a good cause.
By Leanne Harvey DOM