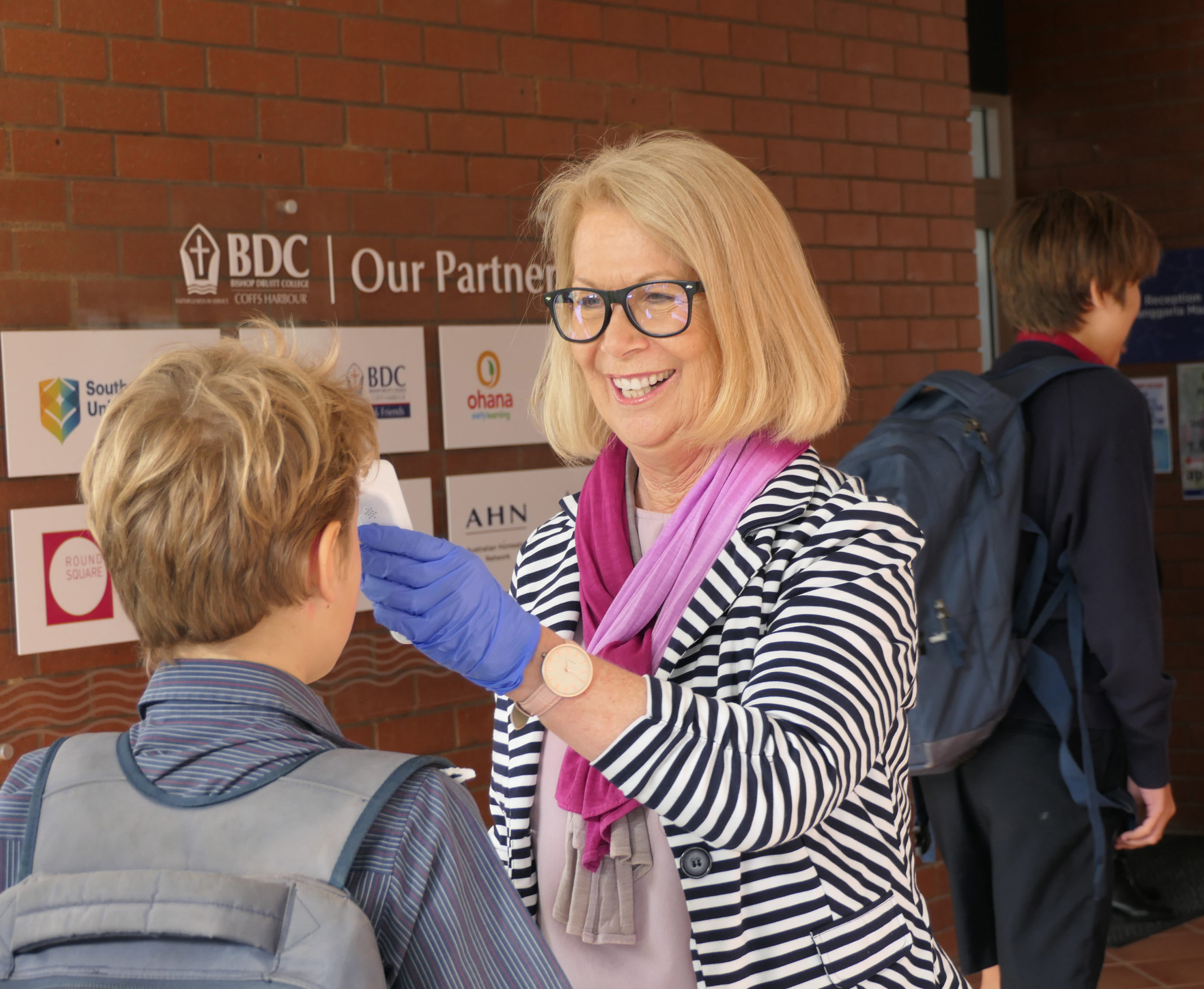 Coffs Harbour Mayor, Denise Knight, welcomed Bishop Druitt College students back to school and joined in on morning temperature checking on Wednesday 27 May.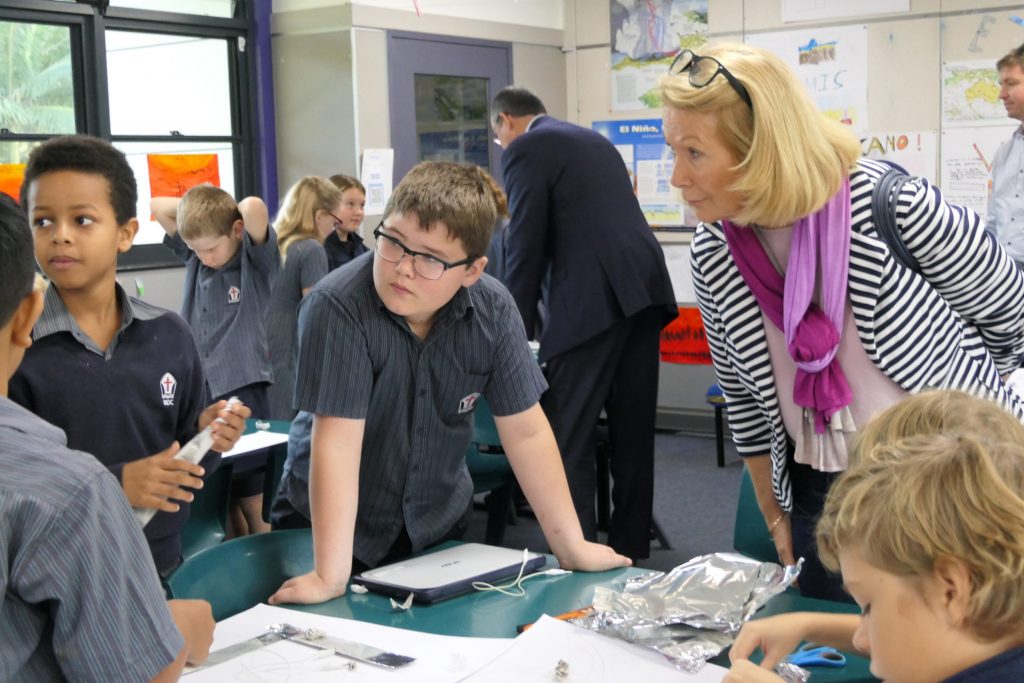 BDC Stage 1 teacher Ms Brooke Gillon took Mayor Knight on a tour of her classroom where she learned all about the BDC Walker Learning approach and saw how much students enjoy investigations through student-driven learning.
Mayor Knight was involved in a primary music class led by Ms Ruth Stuart learning rhythms using bouncy balls. The bouncy balls add a fun element and help students to engage fully leading to improved learning.
Year 5 teacher Mr Joel Davis walked Mayor Knight through his exciting class which was buzzing with electronics while students were fully immersed in Kaizen learning, a learning approach based on opportunities for challenge, innovation and real-world learning.
"It was inspirational to see the kids back at school and great to be in a place where they were being so imaginative and creative," said Mayor Denise Knight.
"We value our connections with local Government and inviting our students to spend some time with our local Mayor is a great way to broaden their learning and foster a connection to the community," said Mr Nick Johnstone, Principal at Bishop Druitt College.