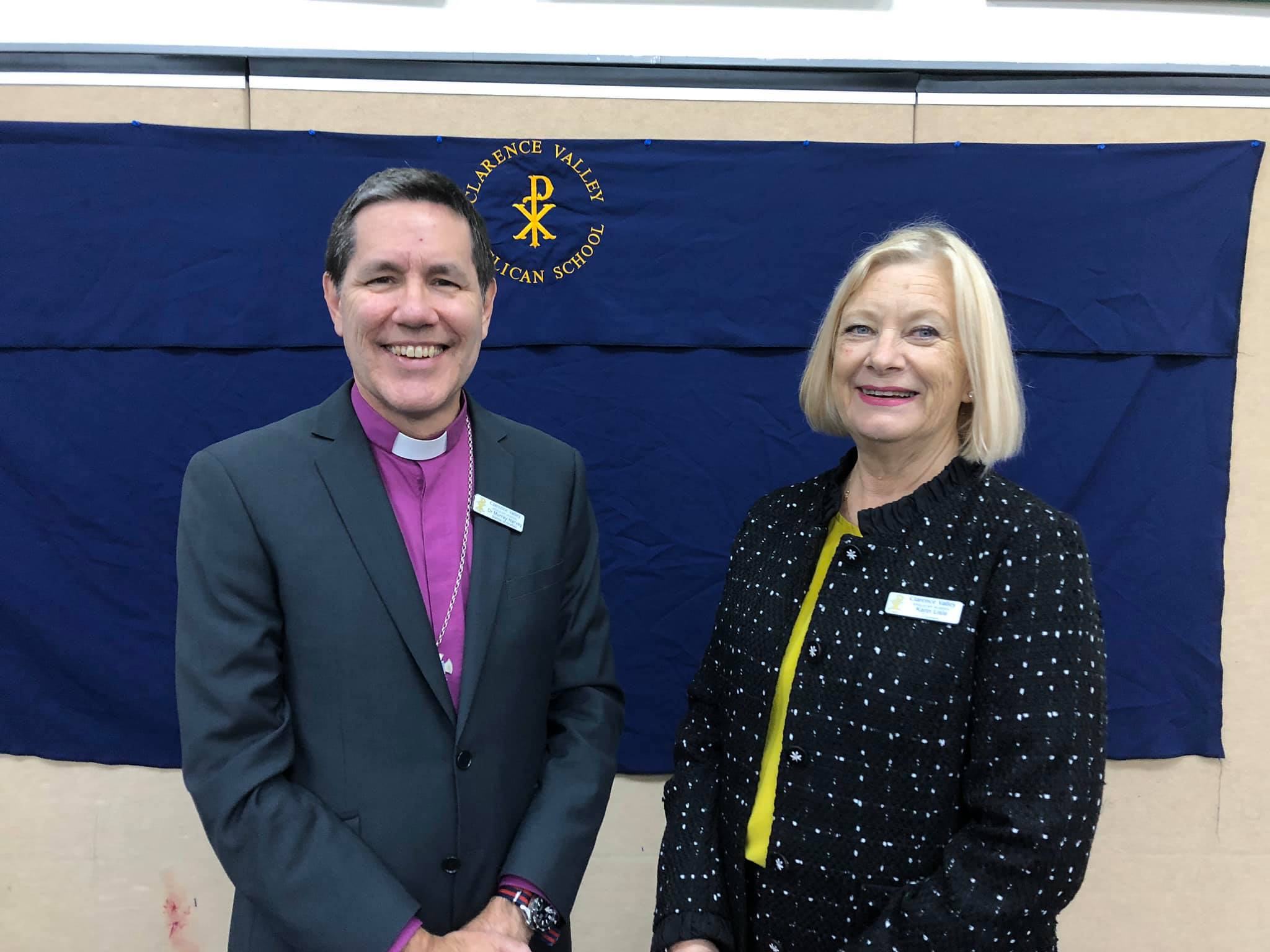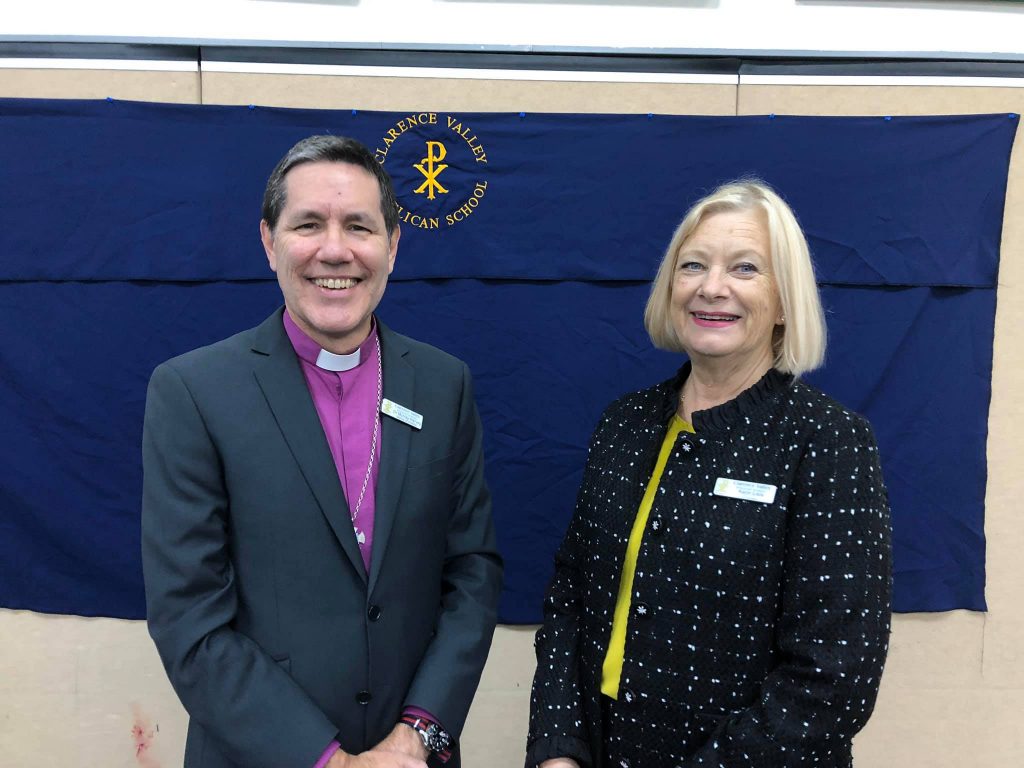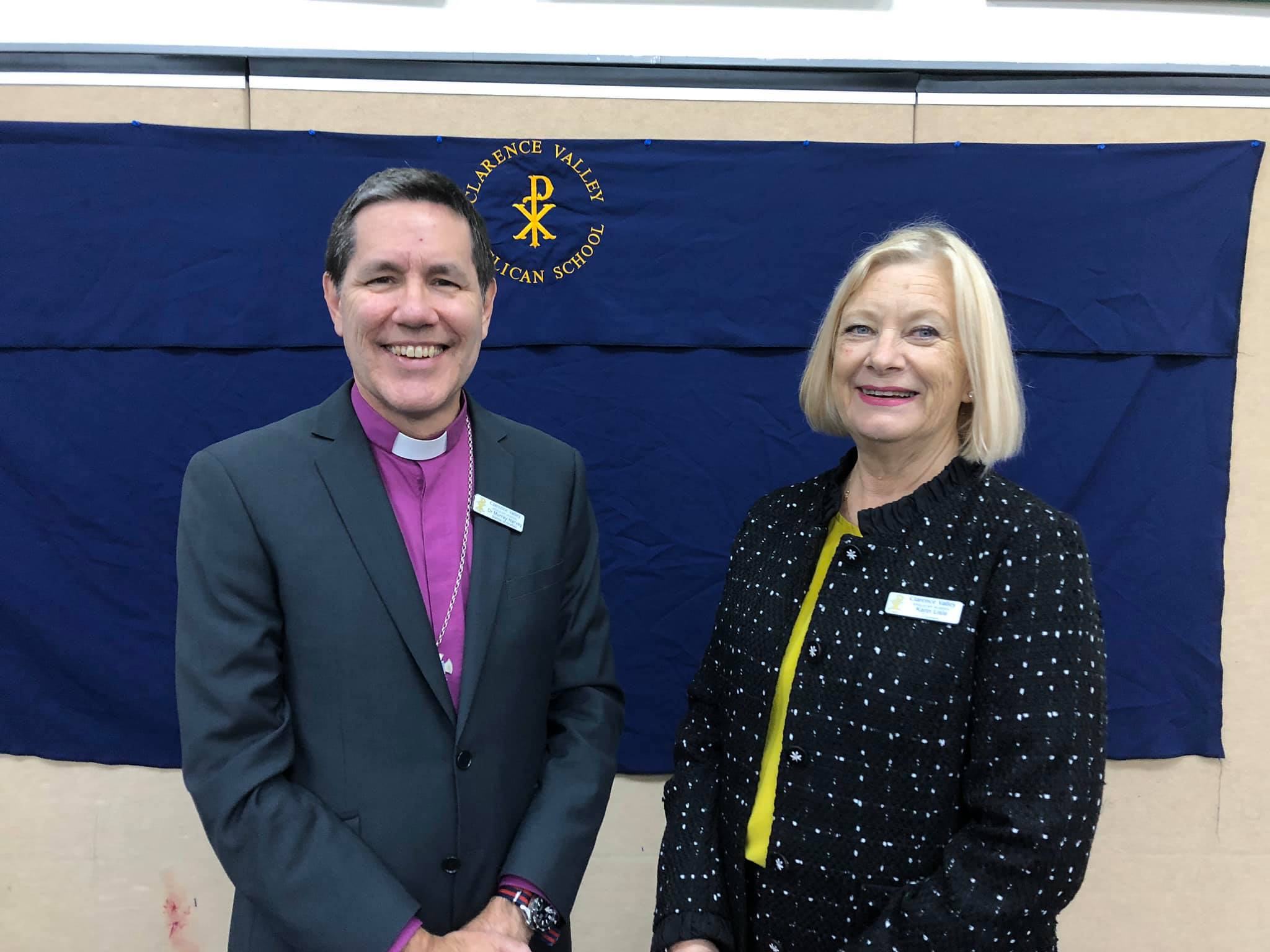 On June 1 CVAS extended a warm welcome to their new Principal, Mrs Karin Lisle. A small commissioning ceremony was held with Bishop Murray, Chair of School Council, School executive, and senior and primary leaders in attendance.
Mrs Lisle brought a surprise gift by baking biscuits for all staff and students. They were very much appreciated!
The appointment of Mrs Lisle follows the retirement of Mr Martin Oates, who concluded his leadership of the school at the end of Term 2.
During more than 20 years at Bishop Druitt College, Mrs Lisle has many years of experience as Head of Primary at BDC, which has a Primary enrolment of 415 students, and has been responsible for 29 staff in this role.
She has also served for two years as a Director of Pastoral Care from Kindergarten to Year 12 and for six years as a Middle Years Coordinator (Years 6 to 8). Mrs Lisle completed a Masters of Education from Charles Sturt University and has lectured in Educational Pedagogy at the University of New England.
Before coming to Bishop Druitt College, Mrs Lisle had been Head of Junior School at New England Girls' School in Armidale.
We keep Karin in our prayers as she commences this important responsibility in the life of the school and of the diocese.
____________________
 Farewell Mr Oates – 29 May 2020