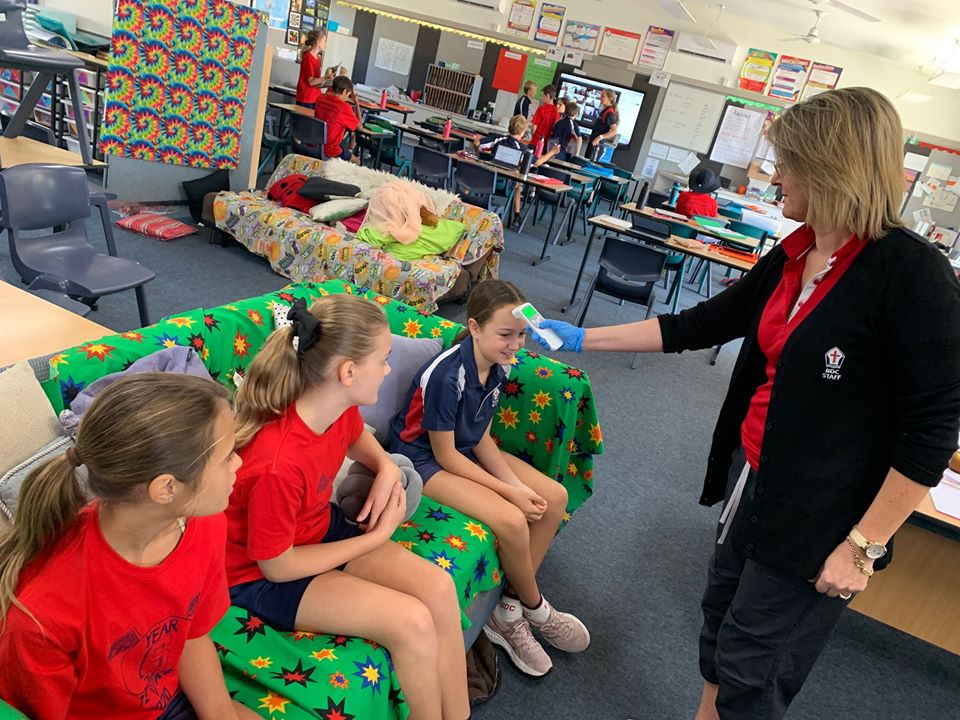 Bishop Druitt College Welcomes Back Students
Focus on wellbeing continues every day as part of the BDC way – from their OSHC (Outside School Hours Care), Kindy to Year 6, high school students and staff. Remote learning continues in Week 2. Thank you to these for helping us with temperature checks.
Grafton Cathedral
In the heart of Grafton since 1842.
Students Return to SCAS
They're back! Year 12 students were welcomed back on campus at St Columba Anglican School in Port Macquarie. "It makes us even more excited for next week when we will see all our students return to SCAS."
CVAS Students Zoom In
Students "zoomed in" recently for the morning chapel service at Clarence Valley Anglican School – here are some photos of students Zooming in. ⠀
Sew Helpful Craft Group
Lorraine Beatie from Alstonville Anglicans has been sending out a group email each week to keep in contact with the Sew Helpful group. Pinky and the Brain: A pink beanie knitted by Carol Vidal. Stone Henge: Jenny Handley is turning a rubble pile of rocks into a fern and shade garden: A place we can visit one day hopefully and sit in peace and quietness. Bonnie Bonnets: by Lorraine Beattie is preparing in the hope we will have a fete down the track.