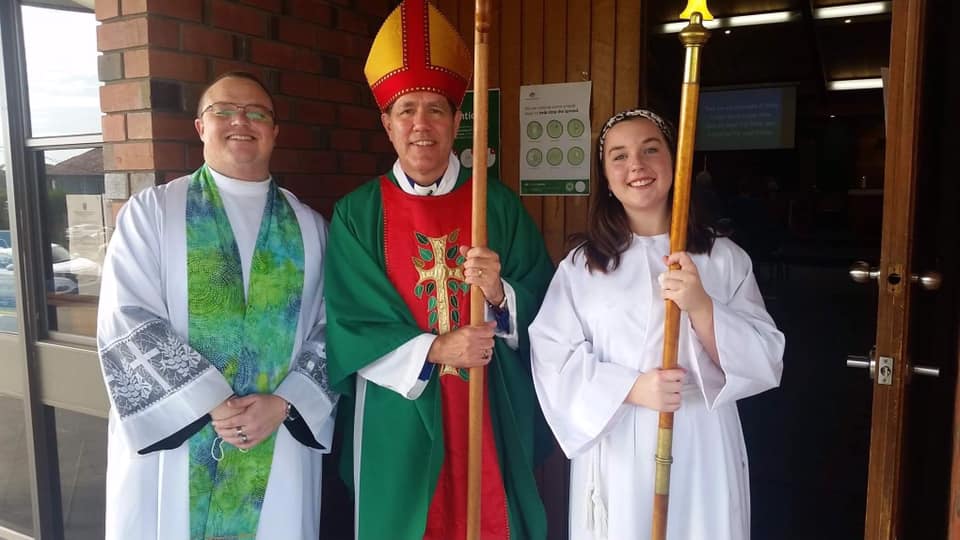 Bishop Murray Visits Coffs Harbour 
Alstonville Anglicans Messy Church families created animals out of recycled waste. Out of concern for climate change they chose to Reduce, Reuse and Recycle. Creativity and fun was had by all.  The creatures are now on display outside St Bart's. Beware!
Senior Clergy Team Come Together for Retreat
Lunch at the Clarence Kitchen Collective in South Grafton for members of the Senior Clergy Team. Our senior leaders are participating in two retreat days at St Matthews South Grafton, looking at how they can, as a team, help to facilitate diocesan vision and values.
Bishop Murray Visits Ballina
Ballina Parish welcomed Bishop Murray and Mrs Leanne Harvey today for All Saints Sunday. Ballina and Lennox Head Anglicans