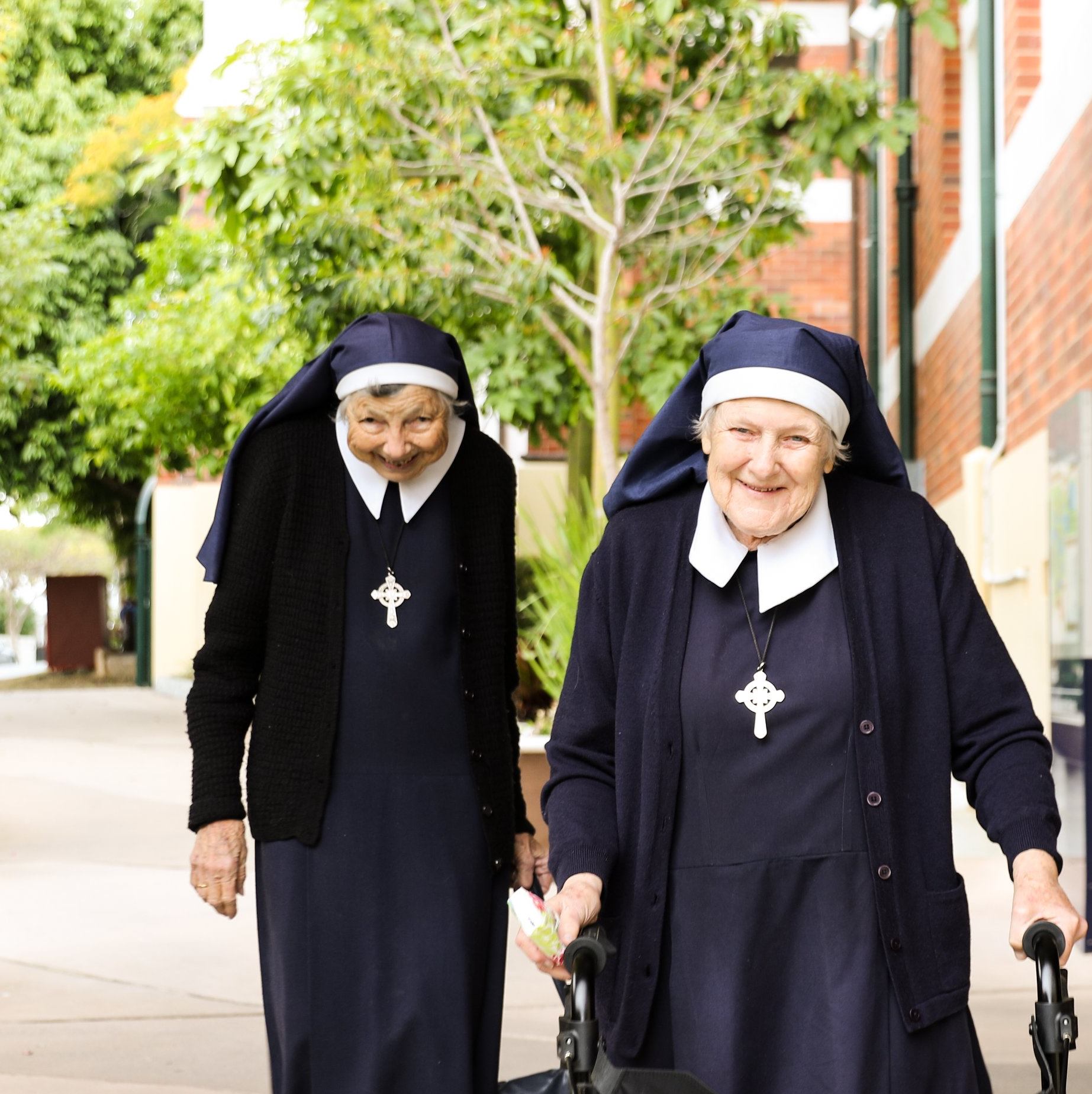 Bishop Murray Visits the Sisters
In his role as the Visitor to the Sisters of the Society of the Sacred Advent, the Bishop celebrated the Eucharist and preached in the Sisters Chapel today and attended the SSA Chapter meeting.
CVAS Students Congregate In New Yarning Circle
Dean Loadsman, the Clarence Valley Anglican School Gumbaynggirr teacher, joined the Year 7 Aboriginal Language and Culture class in the new yarning circle to show students how Aboriginals use an ancient method to start fires in their campsites as an essential way to keep warm on cold nights and to cook food. Dean also taught the students about the persistence and effort this method required. The students managed to get smoke a few times but no flames.
Episcopal Visits at Mid Richmond
The first Sunday Episcopal visit for many weeks today at Mid Richmond (Evans Head). Although it's unclear from the photo, everyone was physically distanced.
Students Descend Upon A Sweet Patch
Garden Club is back! A horde of keen Stage 1 gardeners descended upon the overgrown sweet potato patch over the last two weeks. Endless vines, handballs and even some bean bags were unearthed in the garden. Most exciting though was the huge sweet potatoes of various shapes and sizes. If your Stage 1 student is interested in joining Garden Club, just send in a pair of gloves and they can join in the fun. Gardening Club is on for K-2 on a Thursday at Long Break.
Sustainable Students at Lindisfarne Anglican Grammar School
Stage 3 students at Lindisfarne Anglican Grammar School are leading the way with recycling. As a great initiative by their Year 12 Sustainability Prefect, Patrick Brabant, recycling bins have been installed to allow classes to recycle paper, cardboard, cans, bottles and other rigid plastics. Years 5 and 6 students are taking it one step further and recycling their pens, markers, highlighters and correction tapes through TerraCycle Australia.