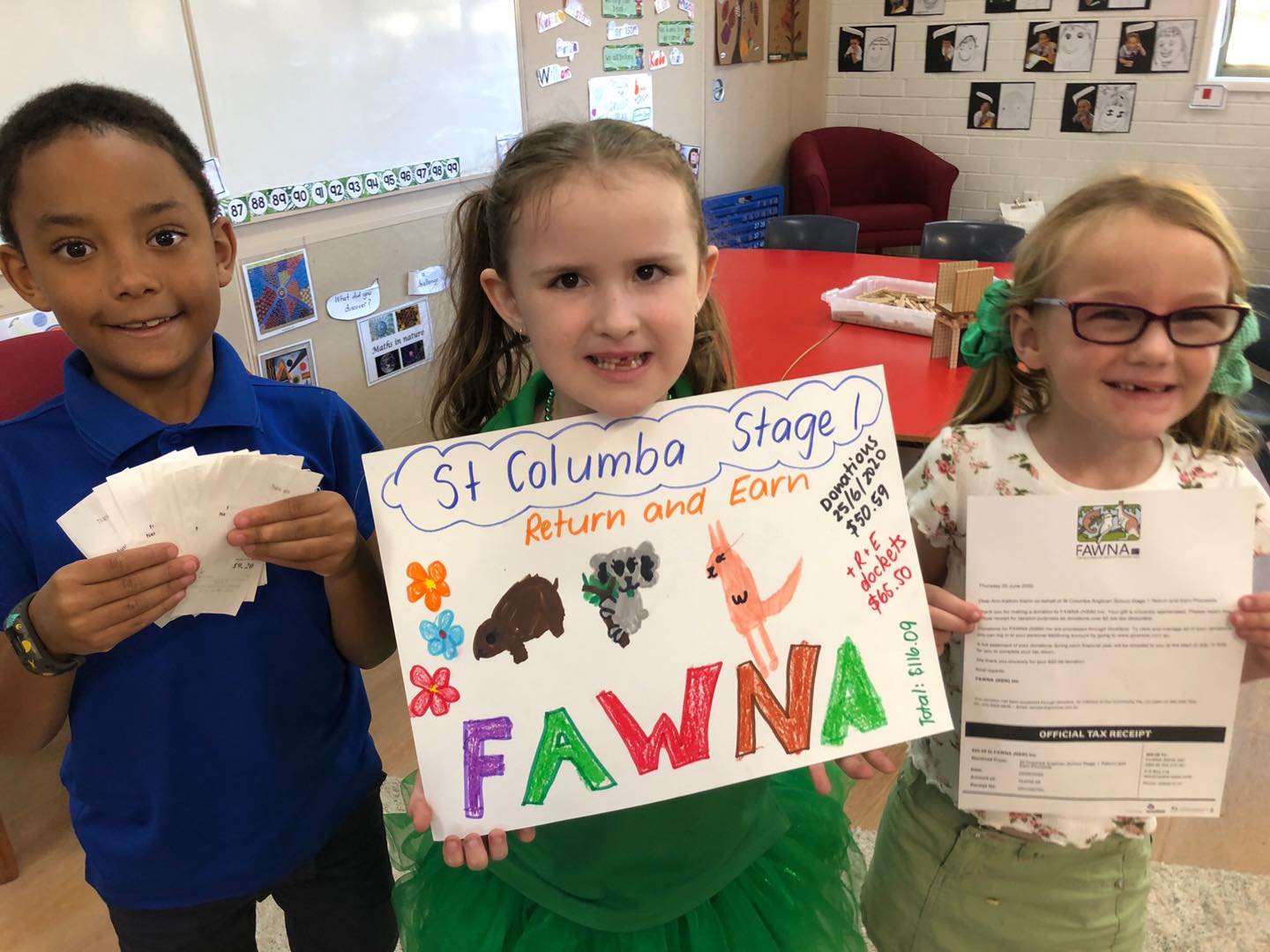 Return and Earn for FAWNA
St Columba Anglican School's Kindergarten, Year 1 and Year 2 have been collecting 10c return and earn containers throughout the last semester. Through this initiative, they have collected $124.80 which they donated to their local FAWNA group. They have managed to keep 1248 containers out of landfill. Well done Stage 1, let's keep it up!
Port Anglican Open Day
Port Anglican had a beautiful day at their Church Open Day recently. Take a look at the great photos.
Hope at Clarence Valley Anglican School
A message of hope was the theme of the CVAS school chapel service recently, led by Bishop Murray and Director of Mission, Mrs Harvey and assisted by School Sacristan Faith Sullivan and Kindergarten students Hunter and Penelope.
House Celebration Day Extravaganza
The St Columba Anglican School House Celebration Day was a perfect way to end what has been an enormous term for students and staff. "We are feeling grateful to be able to gather together as a school, have some fun and enjoy being in the presence of each other. We wish our SCAS community a restful and enjoyable break. See you in Term 3!"
Bishop Druitt College Focuses On Safety
The staff at BDC have been undergoing training lately and the latest session certainly was a practical one. Check out the amazing work focusing on fire safety.
BDC Foundation Day
Bishop Druitt College came together to celebrate Foundation Day in June. What a beautiful way to come together this winter.