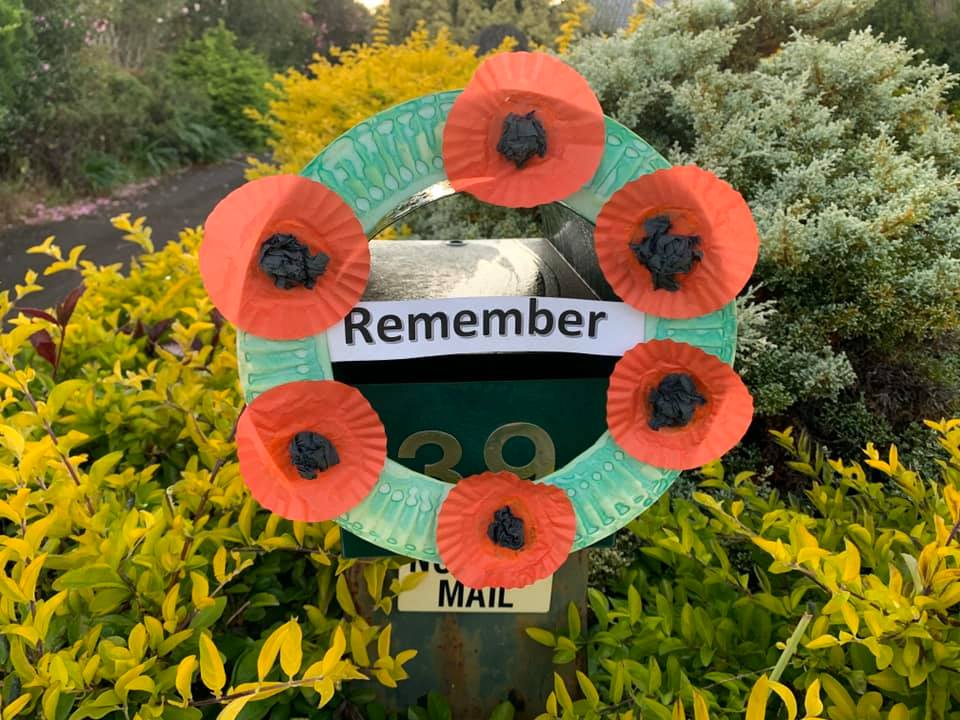 Anzac Day With A Difference
By Archdeacon Matthew Jones – This year a number of people from the Ballina parish joined millions of others around Australia in honouring the Anzacs by gathering on their driveways with a lit candle at 6am. It was a very humbling experience for me as I waved to my neighbours up and down the street and played a downloaded version of the Last Post and Reveille on my phone. One of our neighbours then surprised us all by appearing on the corner in full kilt, playing the bagpipes. Another local from Lennox Head told me that he stood on his driveway and played his trumpet, and all the neighbours joined him at their letterboxes. Even though we were unable to attend a mass gathering at dawn, as the grandson of an Anzac survivor, this tribute made me feel very proud. Lest we forget!
Clarence Valley Anglican School Students Commemorate ANZAC
Students and families from the CVAS community shared photos from ANZAC Day this year.
ANZAC Art at CVAS
Ms Hume set Year 2 an Art (CAPA) task of painting some poppies, so William (Year 2) and his brother Lochlann (Kindergarten) turned it into a fun Saturday afternoon family activity. William and Lochlann both painted their own and then painted a "poppy puzzle" as a family, painting three poppies each. Several other poppy paintings were sent in by Year 2 students as well.
ANZAC Day With Emmanuel Anglican College
Students, staff and families of EAC also commemorated AZNAC Day out the front of their homes. Lest we forget.