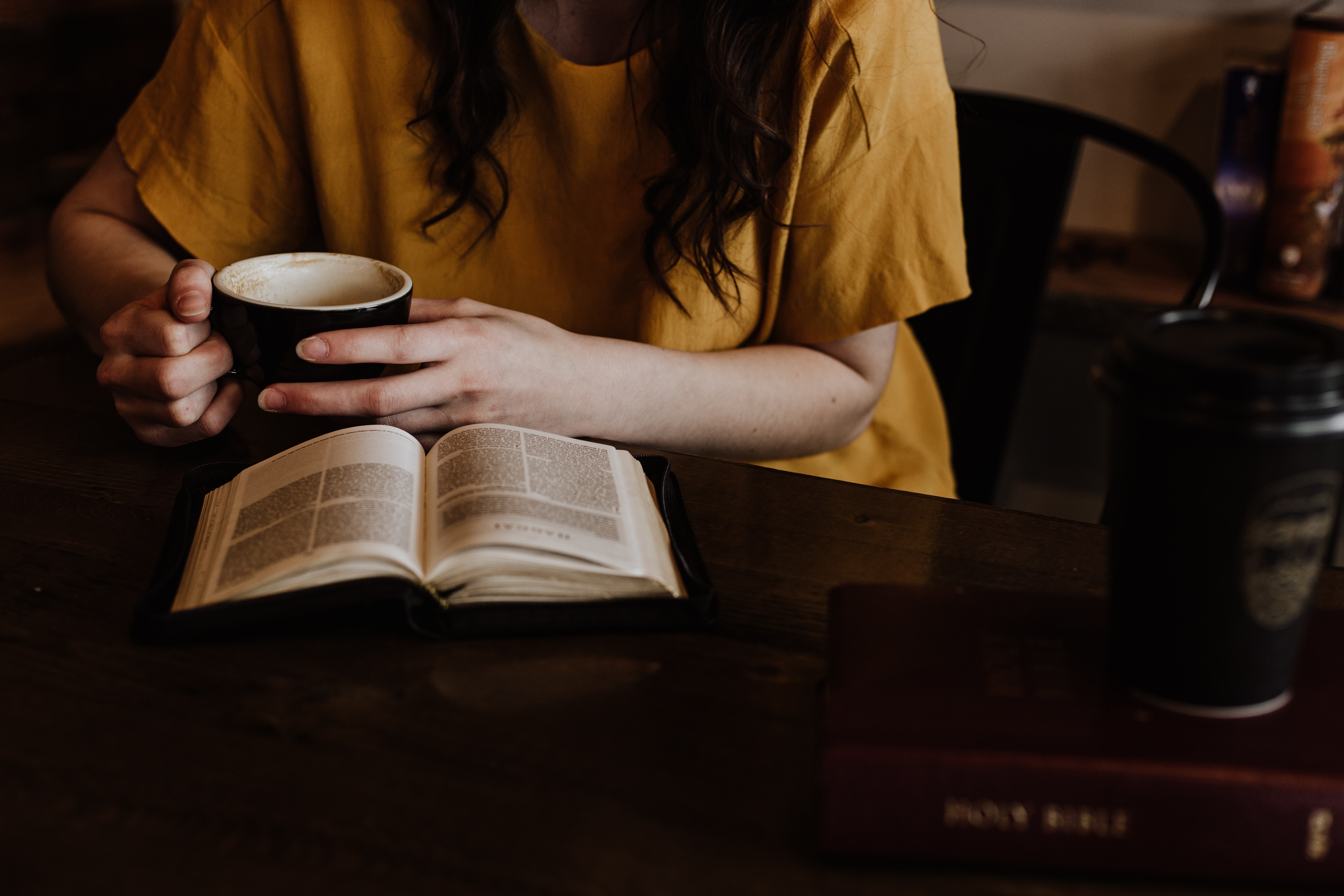 When the COVID-19 Virus restrictions on social gathering forced us to look at supporting home worship I chose not to use social media.  Many of our parishioners will not use the internet (other than for emails) and quite a few do not even have a computer at home.  Instead, we have provided to all homes a Sunday Morning Home Worship booklet adapted from the APBA Sunday Morning Worship p.383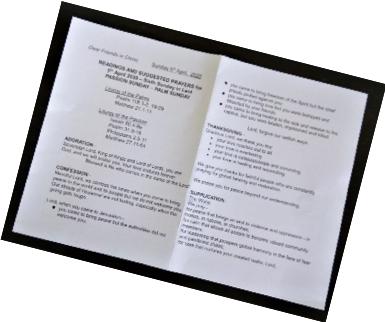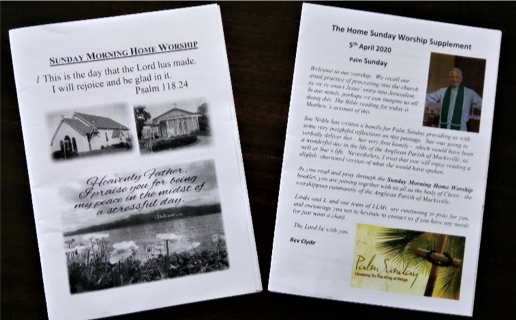 Each week, we email, (or for those not on email, letter box drop) a Home Sunday Worship Supplement which contains the lectionary psalm, reading, collect and a short homily/reflection on the reading – as well as a short message from myself.
We have encouraged everyone to read and pray through it at the same time on Sunday morning so that we are together spiritually, even though not physically
Given that the homily/reflection is short, I invited our LLMs to volunteer to write some of them – which they are doing with much enthusiasm – good practice for the future!  Another is writing a weekly set of prayers to go with the service.
I have also provided selected links to online worship services for parishioners who may wish to engage online, as well as our communal Sunday Morning Home Worship. There are so many excellent online worship opportunities out there that are far better than I could produce
For Holy Week we will have a special short Holy Week at Home liturgy and reflection (Maundy Thursday, Good Friday and Easter Day).  These have been adapted from a Benedictine liturgy provided as a free download to Garrett Publishing Sophia Club members.
Reverend Clyde Appleby
Rector, Anglican Parish of Macksville