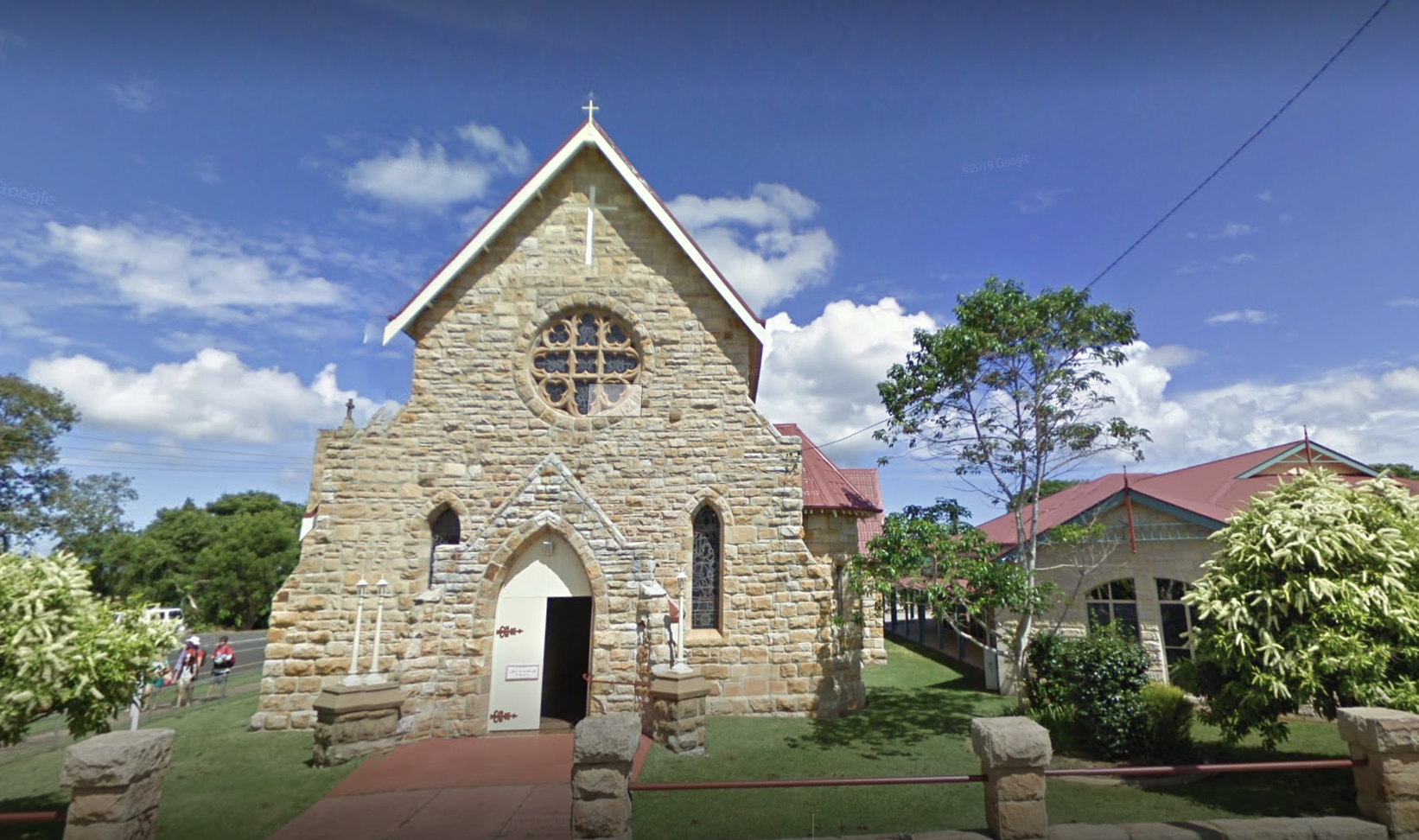 In Spirit and in Truth
Imagine if the COVID 19 and social isolation challenges ignite a spiritual revival?
Alstonville Anglicans share the Good Life. Sharing the Good Life means launching the "In Spirit and in Truth" campaign. Our vision is that when we emerge from this COVID crisis, our people, and our community report that:
Their spiritual lives and experience of God is deeper and greater than it has ever been
Their care and love for one another is more authentic, more tangible, more compassionate, and more emphatic than ever
They are more confident in their Christianity
The churches finances are more abundant than before
Administration and communication is faultless and supportive
The background text for our The Spirit and in Truth campaign  is John 4. Jesus meets a Samaritan woman at Jacob's well. She asks him for Living Water. Jesus tells her that:
"a time is coming when you will worship the Father neither on this mountain nor in Jerusalem. Yet a time is coming and has now come when the true worshipers will worship the Father in the Spirit and in truth, for they are the kind of worshipers the Father seeks."
Our care and ministry plan is to encourage people to find the Living Water deep within them and empower them with resources to worship in Spirit and in Truth.
The complexity of being an institutional church is that whereas other organizations could succeed in focusing on one communication platform, a church caters for a wide-ranging age demographic and requires a multi-pronged approach. Thus, in addition to networking the parish into care groups using our pastoral care software, we provide resources for meaningful prayer and worship using social media, emails, phone calls, web development and printed material hand delivered to "off-liners" by a small group of volunteers who had to be younger than 65 (since people 65 and over are encouraged into lockdown as much as possible for their own protection).
Worshipping God in Spirit and in Truth for Alstonville Anglicans means four things:
We are a Virtual Hermitage
We have online worship
We provide resources
We care
A Virtual Hermitage:
A hermit is someone who chooses to retreat from society in order to live in solitude and prayer and to surrender to God more fully. Virtual means that although like the ancient hermits we live in our own "cells" or homes; we nevertheless also have a common life of on-line prayer
A Virtual Hermitage offers two invitations:
Consider creating a sacred space in your home somewhere where you can pray, read the Bible or practice being calm.
Consider a regular routine or rule of life:

Morning Prayer at 10am using the app Pray-as-you-go
Compline /Examen or 'Prayer before bed' at 8 pm.
Online worship:
A Sunday morning service is livestreamed through Facebook. Facebook Live is the simplest way for us to connect, as the software, cameras, encoders, and microphones of more proficient  live-streamers had me in a state of utter discombobulation. To cater for those who are uncomfortable about connecting to Facebook, the services are later saved and uploaded to the website.
Resources:
A weekly, emailed bulletin with resources for our spiritual journey in social isolation is developed. The whole ambit of the parish is included: videos and craft activities for Play Place and Messy Church families, devotions for those unable to access online resources, outlines for upcoming services, and regular updates about our ongoing response to present challenges. Printed copies are hand delivered to about 35 families who have no internet access.
We Care App:
More than ever, our compassion and support for each other is paramount. In addition to the natural care that happens in the church, care groups  are networked with the encouragement to look out for each other. Launching this month is an app called "we care", developed by a dedicated team in our church. In response to the question: "how are you doing?" the community is invited to rate their state of mind from ☹ to 😊. An email is triggered for ☹ respondents who are then contacted.
The list of what is helpful is endless; but my top three resources are:
https://pray-as-you-go.org/ (an app with daily reflections),
[1]https://churchonlineplatform.com/,  a website that allows churches to upload prerecorded services (totally free and reliable); and https://www.nakedpastorstore.com/ because he gives me a good laugh. I pay $15 US per month which licenses me to use the cartoons he produces.
As the world faces the COVID 19 challenge, may all our  people experience
more compassionate care and support
a deeper, more invigorating, worship and spiritual life
a leadership that empowers them with greater confidence in being ministers of God's presence
a church community that communicates outstandingly at the right time, in the right way with relevant and meaningful content
administration and finances at their best.
[1] Image used with permission